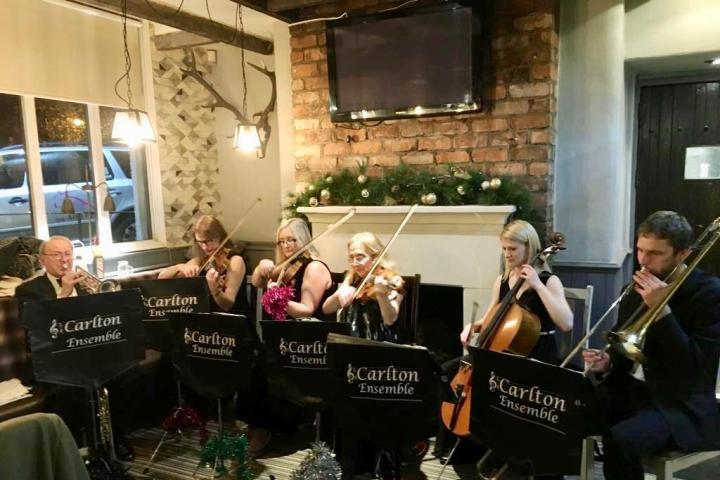 The ever popular Alderley Edge Charity Carol Nite is returning for the 39th year and will take place on Sunday, 22nd December at De Trafford Arms, featuring live music from family and friends of the Carlton Ensemble.
Since its impromptu beginnings at Number 15 Wine Bar in 1981, the event has become a village tradition and raised over £37,000 for local causes which are nominated by guests on the night.
Charities receive £12 from each £32 ticket - which provides a three course meal, glühwein on arrival and live music. Causes which have benefitted to date range from homelessness and AIDS to life boat disasters, medical research and illnesses.
It all started with a carol singalong led by violist Fay Wertheimer and a couple of pals.
Fay said "If you just fancy singing that's absolutely fine. Come along, put in £7.50 at the bar and join in. Every voice counts and you are all welcome."
Email for tickets or call Gill on 01625583881.