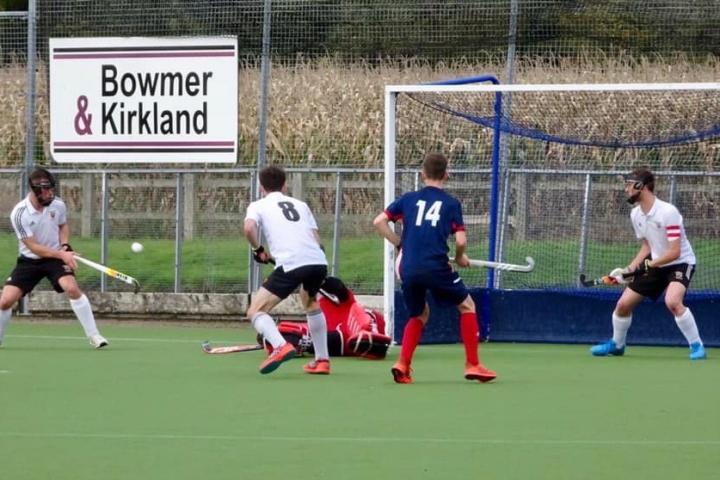 A packed calendar of 19 matches this weekend at Alderley Edge Hockey Club with 8 women's teams, 7 men's teams and three junior sides playing on Saturday.
All exciting stuff as the club continues to grow and face the challenges of both I'st teams playing in the National League.
The Women's 1's played league leaders Sutton Coldfield and battled hard but went down 5-1 to the now 4 out of 4 wins league leaders.
Edge pressed high and hard in early exchanges but Sutton's 'Mighty Pinks' made their mark on the game with two early goals in the first quarter.
However, this didn't tarnish Edge's play as they were still displaying great intensity and gaining a few penalty corners. Half time came and the score remained the same.
The team came out third quarter building great play but were just missing that final pass. Sutton displayed their experience with lots of one touch passing leading to another goal. 0-3.
Edge were able to reply to this with a fabulous goal from Zoë Thomas calmly taking it past the keeper and slotting the ball in to the goal. Edge 1-3 Sutton.
Despite some great play from Edge throughout the whole game, Sutton managed 2 late goals, showing their class and high level experience making the final score Edge 1-5 Sutton.
Edge go again next week at home on Sunday, 2pm at The Edge against bottom of the league and winless Cannock and will expect to get back to winning ways.
The Mens 1's went down 6-2 at league leaders Lichfield.
Lichfield scored early from a penalty stroke after a strong drag flick hit Cooke on the line and the stocky Belper No.10 dispatched the stroke. Man of the match Ben Gregory soon got Edge level with a strong shot through the legs of the keeper from a tight angle.
After some sustained attacking play Edge lost the ball high up the pitch, and after a rapid break, the Belper forwards passed it in for their 2nd.
Edge pushed on, won a penalty corner and after a classic goal line scramble, the umpires awarded a stroke that was sadly missed , smashed against the post.
Soon after Belper scored their second Penalty Stroke,3-1.
Ben Gregory reduced the deficit via a saucy forehand deflection after Alderley caught the Belper defence sleeping at a long corner. Halftime arrived at 3-2 and the game quite open, all to play for.
A competitive third quarter but no goals resulted.
Some ill discipline saw Oli Jones carded and Belper scored a well worked 4th goal.
Belper added a 5th from another penalty stroke, the umpire judging that Rob Trem had committed a stick tackle against the shooting forward, 5-2.
Any hopes of damage limitation for the Edge goal difference were dashed when Belper scored an emphatic top right drag flick from a last second penalty corner to make ita final 6-2.
All in all, a tough away day, but the positives included a high work rate with something to build on for next weeks home game. Against high flying Deeside Ramblers on Saturday at The Edge, 2pm.
Mach report by Kelvin Briggs.
Tags: