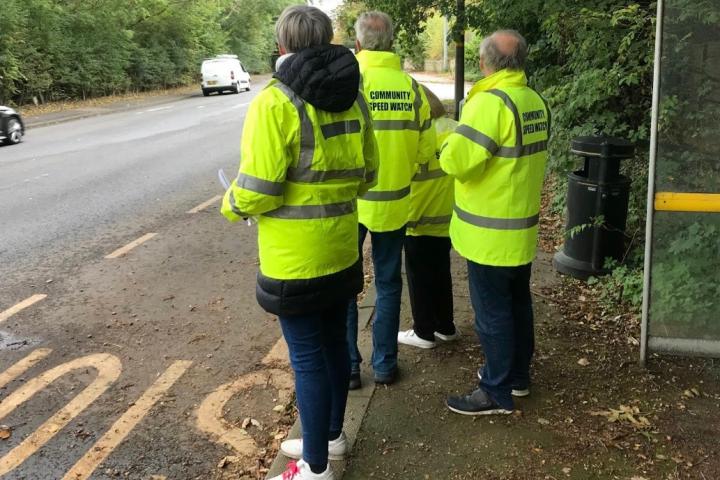 Traffic calming measures will to be introduced on one of main road in the village to help reduce the number of speeding vehicles.
Councillor Craig Browne and parish councillor Bev Chapman were joined by volunteers from our Community Speedwatch team this week on Wilmslow Road.
Councillor Craig Browne explained "This location has been highlighted to us by a number residents and a range of traffic calming measures are due to be introduced on Wilmslow Road over the next few months."
On this occasion, they recorded 50 vehicles exceeding the speed threshold of 30mph over the course of an hour.
Of the total number of vehicles speeding, 36 were travelling below 40mph with a further fourteen vehicles travelling at 40mph or above, whilst the top recorded speed was 45mph.
Councillor Craig Browne added "Each of the speeding drivers will receive an advisory letter from Cheshire Police, whilst the speed data will be passed on to Cheshire East Highways to support additional traffic calming measures in future."