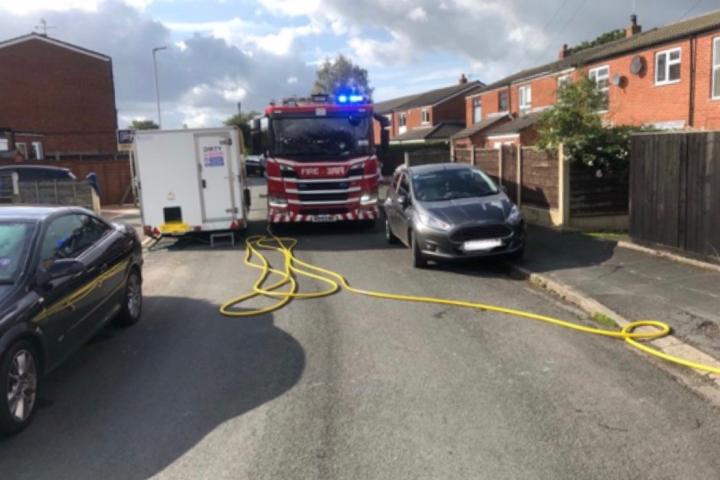 Firefighters are urging drivers to "Think Before You Park" after they were unable to reach a house fire this morning (Wednesday, 9th October) due to badly parked vehicles.
A spokesperson said "Charlie Watch we're unable to reach the scene of a house fire this morning due to badly parked vehicles. Firefighters had to dismount and run 70m with hoses to the property Luckily the fire was contained to a cooking pan."
At around 11.45am firefighters were called reports of a fire at a house in Clough Avenue, Wilmslow.
On arrival the crews discovered a small fire in the kitchen that had been caused by cooking food having been left unattended. No-one was unaccounted for.
Two firefighters wearing breathing apparatus entered the kitchen and removed the cooking from the house. They also extinguished the fire with a hose reel jet.
Once the fire was out firefighters used a large fan to clear smoke from the house.
Firefighters also gave an occupier medical attention before handing them over to the care of paramedics.
Firefighters were in attendance for nearly an hour.