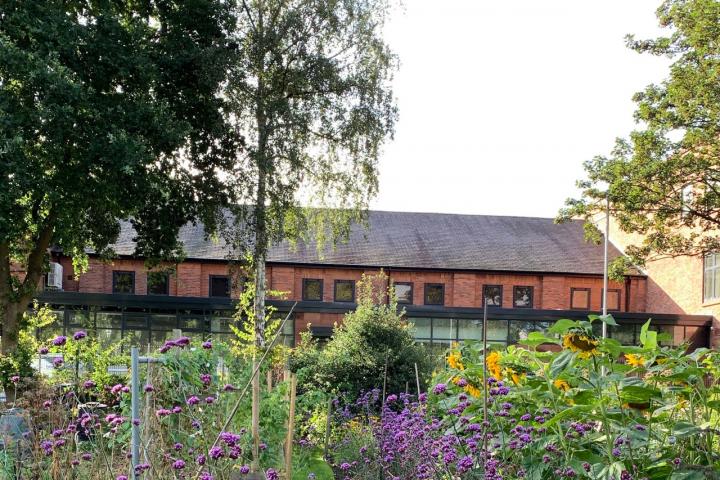 Whilst residents and businesses of Alderley Edge gave their support to the Neighbourhood Development Plan (NDP) during the recent public consultation, there was one proposal where a consensus was not reached.
Although 72% of the 186 people who responsed via the questionnaire agreed with a quarter of the Heyes Lane allotments adjoining the Festival Hall being used as a car park to support the viability of the Hall, with the remaining three quarters remaining as green space, a further 121 letters were received objecting to inclusion of any car parking.
Sarah Greenwood, Co-Chair of the NDP steering group said "It is important that the policies put forward in the Plan can be shown to have majority support. It is clear that this particular policy does not enjoy the same level of support as the others, so we believe it should not be included in the final plan."
Converting the existing Heyes Lane allotments into a new park or gardens, with a small car park to support the Medical Centre and Festival Hall, was one of the ideas put forward in the Plan.
(Update: Speaking about the proposal on Sept 3rd) Councillor Geoff Hall explained "The idea is that the village could create a green space for the peaceful enjoyment of all residents (and workers), plus some extra car parking to relieve the Medical Centre and Festival Hall.
"The thinking behind it is that:
• There are currently no public parks or gardens in the village east of London Road.
• It presents an opportunity to create a quiet space for reflection – with a different character from the current park.
• The new gardens would allow the community to open up the Festival Hall so that it faces on to attractive gardens, rather than being hidden behind the Medical Centre and the allotments.
• The gardens could also be used for wedding photographs, supporting the development of the Hall and reducing the need for local taxpayers to subsidise it.
• The small car park would be designed to have the lowest possibly visual impact and would take up no more than 25% of the area.
• The car park would support the community-owned Medical Centre and Festival Hall.
• The Festival Hall has a capacity of 250+ people but parking for only 40 cars – much less on weekdays - and steps would be taken to ensure it doesn't simply become a commuter car park.
• The car park would also help relieve traffic congestion experienced by residents on Stamford and Talbot Roads.
"All this presupposes that alternative space can be provided for the allotments to allow them to be moved to the edge of the village, probably as an extension to the Beech Close allotments – and that is also covered in the Plan. And the proposal assumes that any legal and cost issues can be addressed."
Residents and businesses will get a chance to review the final plan later this year, before it goes to inspection and referendum in 2020.
.