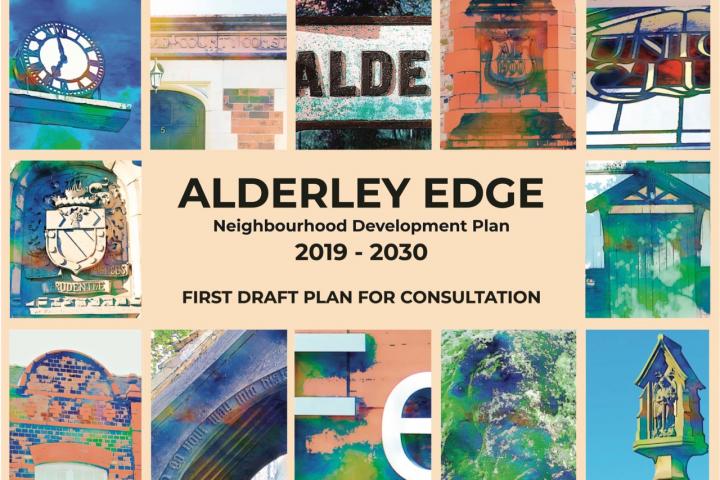 Local residents, businesses and employees are being invited to attend a second drop in session being held next week to learn more about the draft proposals being put forward for housing development, car parking, protection of green spaces, the local economy and infrastructure in Alderley Edge.
Following three years of gathering evidence, researching and consulting, the draft version of the Alderley Edge Neighbourhood Development Plan (NDP) is now available for public consultation and those with an interest in the village are being encourage to attend the second drop-in at Alderley Edge Library from 5pm to 8pm on Tuesday, 10th September
Copies of the draft NDP will be available to view at the library, along with questionnaires for your feedback.
The Alderley Edge Neighbourhood Development Plan (NDP), which is available for public consultation until Thursday, 12th September, includes a draft vision, 7 objectives linked to the key planning themes of the plan and 21 draft policies which have been put together to help deliver sustainable development in Alderley Edge up until 2030.
Sarah Greenwood, Co-Chair of the Neighbourhood Plan group, explained "Neighbourhood Development Plans are a new type of planning policy document, prepared by local residents, to guide new development within the local area. They are used alongside local authority (here, Cheshire East Council) and national planning policy documents, to help determine planning applications. NDPs are powerful tools and present significant opportunities for local people to have a real say in shaping development within their local area."
She added "Alderley Edge is an attractive target location for developers and without robust Plan policies, residents and businesses would forfeit their right to shape the future development of the village. The NDP also addresses residents' concerns over parking, ensuring a strong local economy and maintaining the character of the village."
Click here to view the draft Neighbourhood Plan and complete the online questionnaire.
Following this informal public consultation on the draft NDP, the NDP group will consider all the responses, revise the draft NDP and then publish the final version of the draft NDP for the required six week formal consultation later this year.
Following this the NDP will be further revised and then submitted to Cheshire East Council who will check it and publish it for a further six weeks consultation.
The NDP then will be examined by an independent examiner who is likely to recommend further changes before the NDP is subjected to a local referendum within Alderley Edge. If there is a majority Yes vote, the NDP will be adopted by Cheshire East Council and used to help determine planning applications alongside Cheshire East's own planning policies and national policy.
The Neighbourhood Plan Steering Group hope to achieve all this and have a Neighbourhood Development Plan in place by mid-2020.