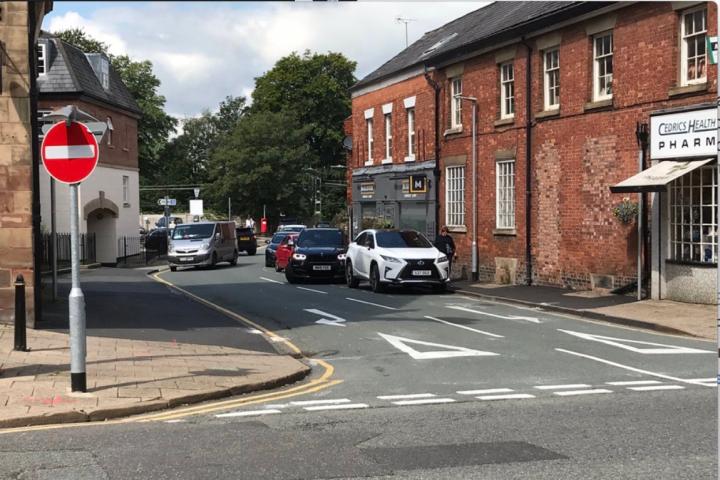 A new one way system has been introduced in the village centre - operating on West Street from its junction with South Street in an easterly direction to its junction with London Road.
Councillor Craig Browne said "The scheme was funded through the Wilmslow Area Highways Group in 2018 and is designed to improve pedestrian and vehicle safety at the junction of West Street and South Street, which has effectively been a blind junction ever since Royles Square was completed. The condition of the kerb stones are evidence that vehicles regularly mount the footpath in order to negotiate this junction."
He added "I think most local residents are now aware of the new restriction; however, it is possible that occasional visitors to the village are not taking in the "No Entry" signs, because they are not expecting them to be there and are therefore effectively committing a traffic violation by driving the wrong way down a one-way street.
"I have written to our PCSO asking her to carry out some monitoring and awareness raising sessions on West Street in the near future, to help highlight the new restriction to drivers."