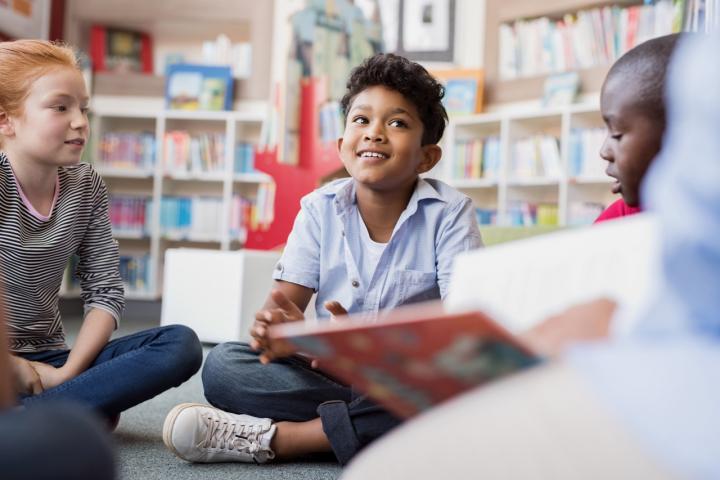 Local libraries are looking forward to celebrating the 20th annual Summer Reading Challenge which begins on Saturday 6th July.
The theme this year is 'Space Chase' – an out-of-this-world adventure inspired by the 50th anniversary of the moon landings. As children read their way through six library books of their choice over the summer, they will collect stickers and solve clues to help them to complete their mission folder.
The Summer Reading Challenge is designed for children aged 4-11. Every child who finishes is awarded a special certificate and a medal. There is also a mini challenge for pre-school children so that they can join in the fun too.
Librarian Emily Morrey said "Children taking part in the Challenge will join the super space family, The Rockets, for a thrilling mission to track down books nabbed by mischievous aliens! As children read library books for the Summer Reading Challenge, they will receive special stickers, some with mysterious smells. By adding these stickers to their folder, young readers will help the Rockets to go on a mission to try and find the missing books and introduce the aliens to the wonders of the Moon library where they can share stories together. There's plenty of peril along the way, from black holes and shooting stars to the murky depths of the alien ship. Let the Space Chase begin!"
She added "The Summer Reading Challenge builds confidence and independent reading, while helping to prevent the dip in children's reading levels during the long summer break from school. It's free to take part in Space Chase; all children need to do is sign up at their nearest library where they will be given a colourful Space Chase mission folder to keep a record of their Summer Reading Challenge journey."
Local libraries have many events planned to run alongside the Summer Reading Challenge, including space-themed creative arts sessions, a variety of digital and craft activities, workshops with Chester Zoo Safari Rangers and local astronomical societies and much more.
Sue Wilkinson, CEO of The Reading Agency said: "At The Reading Agency, we tackle life's big challenges through the proven power of reading. We know from our research that families and children love taking part in the Summer Reading Challenge, and we are proud to have been running the Challenge for twenty years this year. The space theme has been chosen to coincide with the 5Oth anniversary of the first moon landing. Last summer, children worked with illustrator Adam Stower to come up with ideas for the Space Chase adventure, and we hope the Challenge will inspire all children to use their local library and to read lots of great books throughout the summer and beyond."
Joanne Shannon, Cheshire East Library Services Manager said: "We have always been very proud of the number of children in Cheshire East who join the Summer Reading Challenge. Last year over 6500 children took part across Cheshire East making us one of the highest participating authorities in the North West. This year we hope to welcome all our existing participants back, along with any new children to the scheme."
Space Chase launches in libraries across Cheshire East on Saturday 6th July and runs until Saturday 7th September.
Tags: