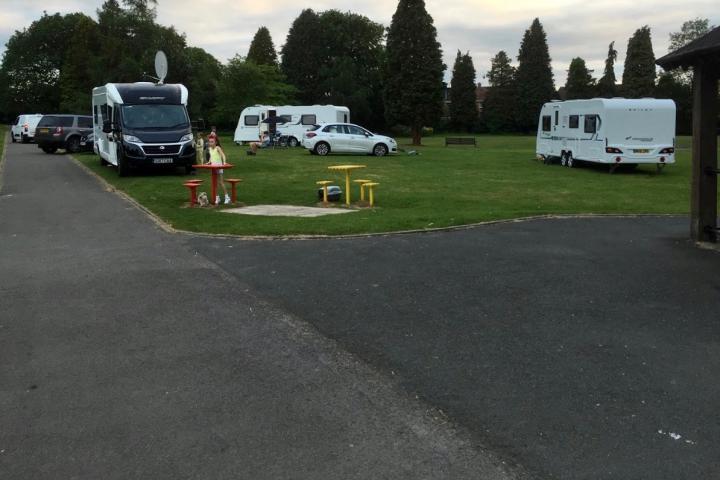 Travellers who arrived in the village during the evening on Friday, 24th May, and set up an unauthorised encampment in Alderley Edge Park have been issued with an order to leave.
The group consisting of 13 vehicles had travelled from the cricket pitch at Wilmslow Leisure Centre, where they arrived on Thursday, 23rd May, after Cheshire police used their powers to move the encampment on because several cricket matches were scheduled to take place there during the weekend.
Councillor Craig Browne said "Officers from Cheshire West & Chester Council* have attended the park (playing fields) today and issued a Section 77 Notice requiring the travellers to leave the site by 3pm on Wednesday.
"The notice prohibits the same travellers from returning to the site within a three-month period. Should the group fail to leave by 3pm tomorrow, a court order may be necessary in order to evict them.
He added "Earlier today I held meetings with officers from Cheshire East Council and ANSA (Parks Maintenance) to discuss the introduction of additional security measures designed to deter future illegal encampments.
"Once the travellers have left the site, I will be putting out a general call for help in cleaning up the area."
* Enforcement of traveller sites was sub-contracted to CWaC Council earlier this year.