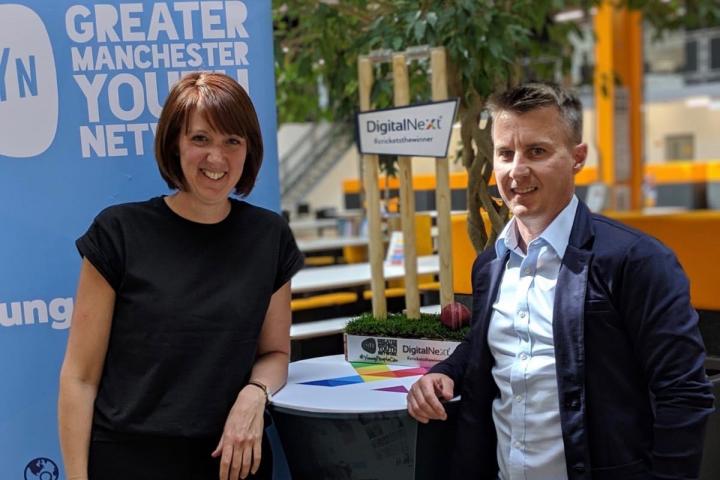 Promotional Feature
International online marketing agency Digital Next has partnered with the Greater Manchester Youth Network to host a charity cricket event in Cheshire.
Aimed at local businesses, the event will take place on Friday 26th July from 1 pm at Lindow Cricket Club, and offers the ideal chance to spend an afternoon away from the office, playing cricket or networking in a relaxed, fun setting.
All proceeds raised from the event will go to the Greater Manchester Youth Network to support its work with young people in the local area.
The non-profit organisation encourages young people to be safe, ambitious and valued through its programs of work.
In 2018, it supported 750 young people who had experienced disability, unemployment, mental health issues, or other forms of social isolation.
Kate Thomas, GMYN senior fundraiser, said: "We are delighted to be partnering with the wonderful team at Digital Next for what is set to be a fantastic day of cricket, music, and food and drink."
Digital Next CEO, Justin Blackhurst, said: "We were approached by The Greater Manchester Youth Network charity to hold an event that would broadcast the amazing work it does to improve the lives of young people in our area. We simply could not be happier to be partnering with such a fantastic charity, and to be helping celebrate its work."
Local businesses can get involved either by entering an entire team, coming along as spectators or by taking advantage of the many great sponsorship packages available for the event.
The event has already secured teams from a number of prestigious local businesses, including recruitment company Oscar Associates, fitness food company Gymology, and an entry from Jamie Lomas from the JLA Talent Group.
"We're encouraging people to come along and enjoy the fun, even if they don't know much about cricket at this stage. We have some great teams already signed up, with tickets and the chance to take part sure to be snapped up quickly," said Mark Blackhurst, who runs Digital Next, with his brother, Justin,
On the day, the final of the tournament is scheduled to take place at around 6.30pm, following the afternoon's play. There will be officials, umpires and a professional scorer, for the match. The event will also feature a Health and Wellbeing zone, inflatables, hot tubs, food and drink stalls, VIP area, alongside music and a DJ.
Local businesses can register their interest by completing the form found at the bottom of this page.