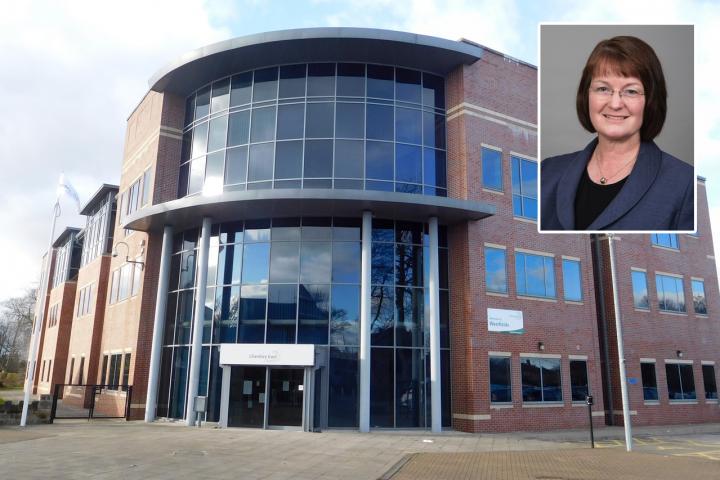 The newly elected Leader of the Conservative Group in Cheshire East has expressed her disappointment that the Independent Group have decided to join forces with the Labour Party to take control of the Council.
The Conservatives lost their majority on Cheshire East Council at the local elections on May 2nd for the first time since the council was formed in April 2009.
As a result the Conservatives now occupy 34 of the 82 seats, whilst Labour have 25, Independent candidates have 19 and Liberal Democrats have 4.
Cllr Janet Clowes, who replaced Rachel Bailey as Conservative Group Leader following her resignation last week, said "Following a week of intense discussion and negotiations with both group Leaders and defining a solution that was acceptable to both the Labour Group Leader and myself on Friday, the decision of the Independent Group to form a coalition with the Labour Party is clearly disappointing.
"It was evident throughout the Local Election campaign that residents are frustrated and angry over the failure of Government to deliver Brexit.
"We saw this on the doorstep and I believe it influenced many residents in the polling stations. However, voting on national issues has now resulted in many committed Conservative councillors, who worked tirelessly for their constituents, losing their positions.
"We now have in Councillor Corcoran, a Labour Council Leader at the helm who has openly expressed through social media, his opposition to Brexit and his ardent support for Jeremy Corbyn.
"Together with local Conservatives, I share the frustration of residents over the Westminster Brexit impasse but am deeply sceptical that hard-working Cheshire East tax payers in areas such as Knutsford, Wilmslow and Alderley Edge really want the hard-left in control of their Council.
"Through our Scrutiny functions we will ensure that the new administration is held to account and residents' best interests are represented."
Labour group leader Sam Corcoran said "It is disappointing, but not surprising, that the local Tories resort to negative personal attacks on the Labour Leader. Isn't it time we united to tackle climate change?"
He added "Politicians will disagree on many issues, but there are issues on which we can unite.
"Rather than talk about disagreements that came up during the election campaign, I want to talk about a significant area of agreement – Climate change. I was pleased to see a commitment in Conservative election literature to make Cheshire East Council carbon neutral by 2025. I was even more pleased to see that following a motion put forward by Jeremy Corbyn, Parliament declared an environment and climate emergency.
"We can tackle climate change and win, but it needs to be addressed on an international scale, a national scale, a local scale and an individual scale. Cheshire East Council and every resident of Cheshire East has a part to play in that. We can set the agenda. We can change behaviours. We can change minds and hearts. Or we can carry on as we are and change the climate for the worse.
"By acting together on climate change and showing leadership on this issue we can rebuild the reputation of politicians, rebuild our economy and safeguard our planet.
"I believe that climate change is the greatest challenge facing out generation and it is a challenge I intend to meet."
.
Tags: