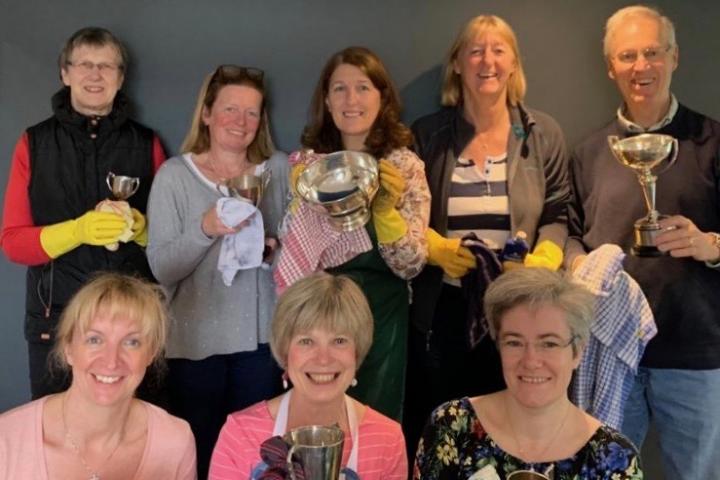 The 103rd Alderley Edge Festival of Music, Speech and Drama is about to get underway so committee members are busy polishing the dozens of trophies that will be handed out to winning performers.
This year's festival will take place from tomorrow (Tuesday 7th) to Saturday 11th May with over 2000 performers taking part in 144 music, speech and drama classes in various venues around the village.
Jonathan Meadmore, Festival Chairman said: "Starting on Tuesday 7th May, the Festival goes on throughout the week until Saturday. Starting us off are the Junior Choirs, who fill the Festival Hall with delightful singing all day. Over the week we have classes for woodwind, strings, piano, voice and more. Speech & Drama classes take place on Friday and Saturday with hundreds of young actors taking part in a whole variety of classes.
"The highlight of the week is the Festival Finale which takes place on Saturday night. Outstanding participants are invited to perform once again in front of a packed Festival Hall. It is a hugely enjoyable event with a real party atmosphere and tickets* are always in high demand; they can be purchased from the Festival Hall from Wednesday 8th May after 10.00 am."
Marie Grant, Festival President said: "Thanks are due to our Committee and Stewards, who are all volunteers. We are so fortunate to have these hardworking, dedicated and enthusiastic people. To those of you who support the Festival, whether performing, teaching, adjudicating, accompanying or just attending - our special thanks and good wishes."
For more information about the Festival and to view timetables of classes, please see www.alderleyedgefestival.com.
Tickets for the finale are £12 for adults and £6 for under 18s. Light refreshments are included in the price. Day tickets for the classes are £3.00 whilst evening tickets are £2.50.
Photo: Some of the festival committee members polishing the trophies.
Tags: