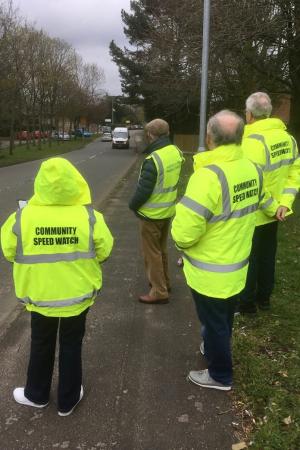 Councillor Craig Browne joined local residents and volunteers from our Community Speedwatch team on Thursday 21st March I , on Ryleys Lane.
On this occasion, they were located on Ryleys Lane and recorded a total of 27 vehicles exceeding the speed limit of 30mph, of which ten were travelling in excess of 40 mph. The top speed recorded was 47 mph, whilst the average speed was 39 mph.
Councillor Craig Browne said "Our next session will be held on Thursday 11th April and as always, the team would be very grateful for any new volunteers to come along and join us. Any local residents who are interested, should send me an email in the first instance."