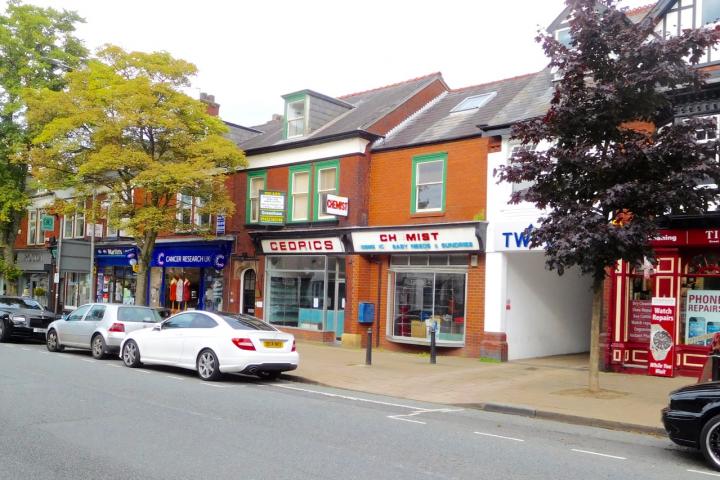 Plans to extend a retail premises on London Road and convert the above offices into apartments were refused by the Northern Planning Committee today (Wednesday, 13th March).
Members of the committee went against the Planning Officer's recommendation for approval and voted unanimously against CCM Industries' proposal to erect a three-storey extension to the rear of 65 and 67 London Road and amalgamate the ground floor retail space to create a c.2,000 sq.ft unit.
Additionally the scheme included reconfiguring and extending the floorspace on the first and second floors as well as changing the use from offices to residential to create five two-bedroom apartments.
Councillor Craig Browne, who sits on the Northern Planning Committee as Vice Chair, said "Members agreed that the proposals for the five apartments to the rear of the building were non-compliant with policies SD2 (Design, Character & Massing) and DC3 (Amenity & Overlooking of Neighbouring Properties)."
Councillor Mike Dudley-Jones (representing Alderley Edge Parish Council) and a local resident (representing the residents of The Avenue) both spoke against the proposals, whilst Councillor Browne led the debate as the local Ward Cllr and committee member.
Councillor Browne added "It is unfortunate that the applicant chose to combine the proposed redevelopment of the retail units (which most people recognise the need for) with the proposed development of five apartments to the rear, in a single application.
"Had the two proposals been submitted as separate applications, it is very likely that the redevelopment of the retail units would have been approved, as the concerns raised by the committee members all related to the proposed apartments to the rear. Hopefully the concerns raised during the meeting will be addressed in any subsequent application."
The ground and basement floors at 65 London Road are currently occupied by Cancer Research UK, with office use at first floor. Whilst 67 London Road was formally occupied by Cedrics and has been vacant for over two years.
In his report for the meeting the Planning Officer stated "It is considered that the proposal is environmentally, socially and economically sustainable and accords with the development plan and the Framework. The site is located very sustainably within the village centre of Alderley Edge and the proposal represents an efficient use of land that will enhance the vitality and viability of Alderley Edge which is identified as a Local Service Centre."