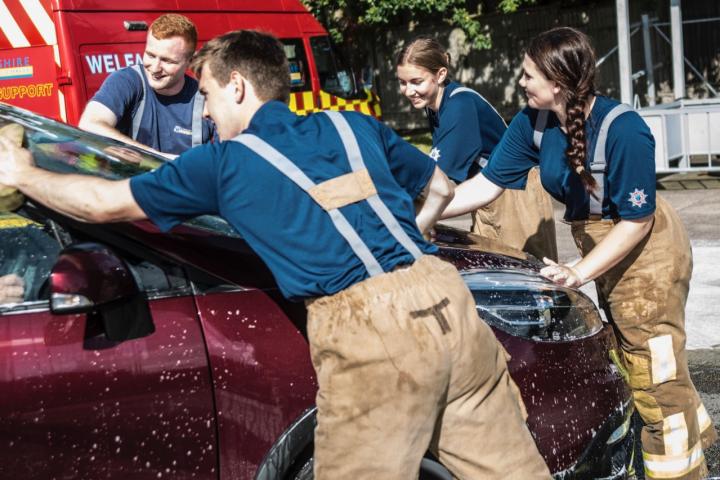 Wilmslow's car wash was scheduled to take place at the fire station on Altrincham Road on Saturday 16 March but it was postponed due to bad weather.
It has been rearranged for this coming Saturday, 23 March, from 10am to 3pm when firefighters will be hoping to swap buckets of water for buckets of cash.
Firefighter Stuart Plaskett, who is The Fire Fighters Charity co-ordinator for Cheshire Fire and Rescue Service, said: "We want to raise as much money as we can for this vital charity that provides essential respite, recuperation and rehabilitation for sick and injured firefighters and their families.
"As such we would really appreciate as many motorists as possible bringing their cars along to have them washed in return for a donation.
"As well as washing cars, we'll also be offering all motorists vital road safety advice, which could save their lives."
North west Chair of The Fire Fighters Charity and Chief Fire Officer Mark Cashin said: "The charity car wash is a great way to not only increase awareness of road safety but also to raise money for The Fire Fighters Charity, which has provided assistance to serving and retired firefighters for more than 75 years."
Tags: