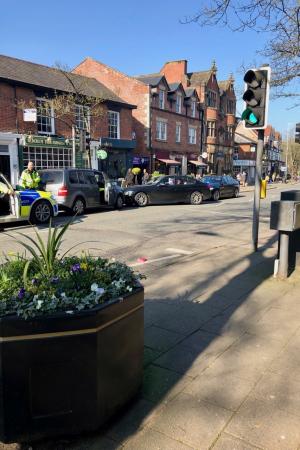 Three males were arrested in Alderley Edge in connection with a number of purse thefts that have occurred in various Waitrose stores throughout the Macclesfield and Crewe area in the last 10 days.
A car was stopped and the males were detained in the village.
PCSO Anna Jenkinson said "We do not believe that any offences were committed in the village, but this could have been their intention with there being a Waitrose in the village and their MO being to target Waitrose customers."
The 3 males have been interviewed and released under investigation.
PCSO Jenkinson added "Shoppers, especially elderly people, should keep their purses and wallets secure and out of sight whilst shopping and any incidents should be reported to Police straight away."