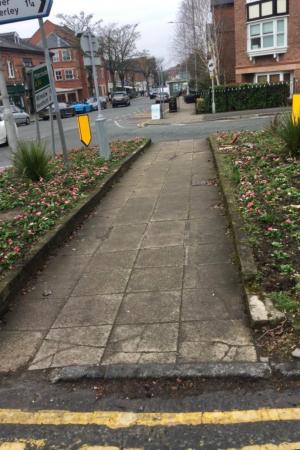 Improvements will shortly be made at the bottom of Macclesfield Road where dropped kerbs will be installed.
At the same time, the uneven flags across the island at the junction of Macclesfield Road will be removed and the footpath resurfaced.
Councillor Craig Browne said "This work is being funded through the Area Highways Group and was approved some months ago; however, there were some issues with the power cabling to a nearby streetlamp which had been causing a delay to the project.
"Now that the issues with the power cabling have been addressed, the work should be carried out shortly."
Tags: