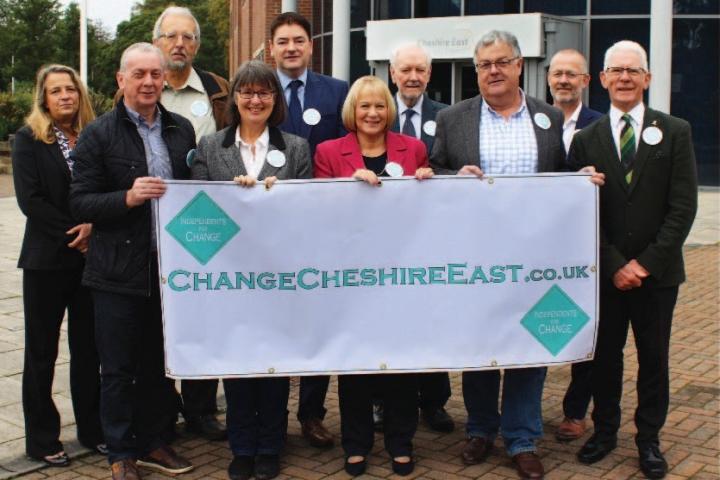 A call to replace the current cabinet system at Cheshire East Council with a committee system was voted down at a special meeting of the full council held at Sandbach Town Hall today, Tuesday 5th March.
The motion (changing to a committee system form of governance) from the Independent members of Cheshire East Council was proposed by Councillor James Nicholas and seconded by Councillor Craig Browne.
Whilst 25 members voted for the motion, 39 voted against and 1 member abstained.
Cllr James Nicholas, Independent councillor for Bollington, said ""I am very disappointed in the conservative leadership. By voting down our motion they have failed the residents of Cheshire East. They are in denial, they believe control is their right and something they are not prepared to relinquish. They are willing to waste £700k of public money to delay the inevitable and have put their own interests first."
Cllr Craig Browne, Independent for Alderley Edge said ""We have tried everything in our power to avoid a costly referendum. Sadly, the conservatives are not prepared to listen to residents. Our poll showed that 97% of the electorate want the more open, transparent and democratic form of governance, which is the committee system. The Independent Group will continue its campaign to make that happen."
The Independent members of Cheshire East Council say a referendum has just become far more likely. They have until the end of September 2019 to call for a referendum, which they can do if more than 5% of voters in Cheshire East (c. 15,000 people) sign the petition.
If Cheshire East Council was forced to hold a stand-alone referendum it is estimated that the cost would be between £500,000 and £700,000.
The Independent group say that a committee system, which was used by Macclesfield, Congleton and Crewe & Nantwich until 2001, would mean that a wider group of councillors would be engaged in the decision making process rather than "a small 'clique' of 8 members having almost total control and decisions being made out of the public arena at informal cabinet".
Tags: