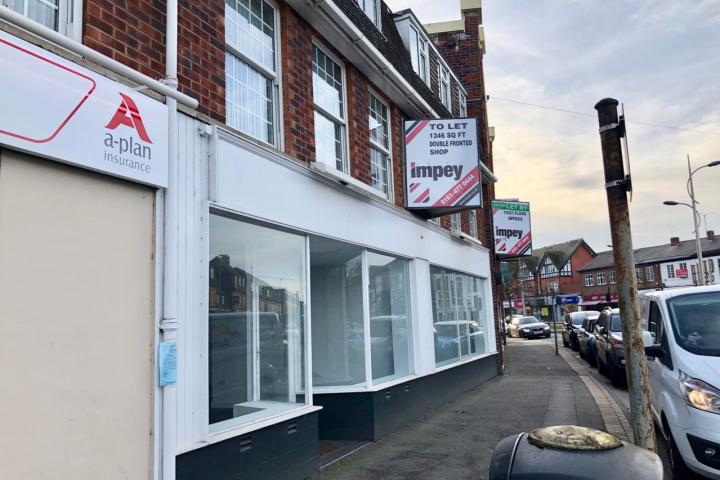 With high streets and town centres facing unprecedented challenges across the country as a result of changing consumer behaviour, the latest data shows that one in ten shops in Cheshire East was empty in 2017/18.
Figures included in the council's authority monitoring report 2017/18 show that the borough had an overall town centre retail unit vacancy rate of 10.2% - which was better than the average national vacancy rate of 11.2% for the same period.
In Wilmslow there were 26 units vacant, which represented 9.3% and was the same as the previous year, whilst in Handforth the number of vacant units fell from 7 to 5, making the vacancy rate 6.5%.
However, in Alderley Edge the number of unoccupied units doubled from 3 in 2016/17 to 6 in 2017/8 which represented 6.1%.
Across the borough the vacancy levels at six town centres had reduced since 2016/17 but increased in five town centres compared to the previous year, although in the case of three of these, the 2017/18 level was lower than the equivalent 2015/16 figure.
The lowest vacancy rate of 3.3% was in Knutsford whilst the highest in the borough was 25.8% in Crewe.
Councillor Ainsley Arnold, Cheshire East Council cabinet member for housing, planning and regeneration, said: "While our town centres compare well, we recognise that retailers continue to face significant challenges and that we need to continue to support them.
"Changing behaviours and trends, driven by a range of economic, demographic, social and technological factors, are affecting the prosperity and vibrancy of high streets up and down the country.
"However, this council is fully committed to doing what is within our power to help our high streets survive and thrive and we are continuing to progress a number of initiatives and schemes for our town centres – many of which represent significant investment."
In Cheshire East, there are long-term plans for the borough's two principal towns – Crewe and Macclesfield – to address the challenging retail landscape.
In Crewe, while vacancy levels have risen at the end of 2017 the council began securing vacant possession of all properties within the Royal Arcade, ahead of redevelopment plans for the site.
The redevelopment of the Royal Arcade, which will feature a new eight-screen cinema, gym, restaurants and shops, a multi-storey car park and a new bus station, is part of a £48.3m regeneration programme in the town centre.
Cllr Arnold said: "The council has a clear strategy for regeneration in Crewe and has made a commitment to invest significantly in the town centre, to encourage growth and address the steady decline in footfall.
"Our strategy is based on more leisure uses, better facilities and a higher quality environment – ensuring the town centre diversifies its offer and becomes an attractive place where people not only shop, but choose to spend quality leisure time both during the day and evening."
In Macclesfield, the figures show that the town has the most vacant units in the borough with 53 empty, which represents 9.5%.
The council is pursuing an enhancement scheme for Castle Street and has worked with a consultant team to develop a 'strategic regeneration framework' to guide future efforts to revitalise the town centre.
Cllr Arnold said: "The aim of this strategic regeneration framework is to set out a fresh vision for Macclesfield town centre, focused on its key role in underpinning and driving an exciting and prosperous future for the whole town.
"We won't, however, lose sight of the area's important heritage, sense of place and its individual character, which are held in high regard by local people and visitors alike."