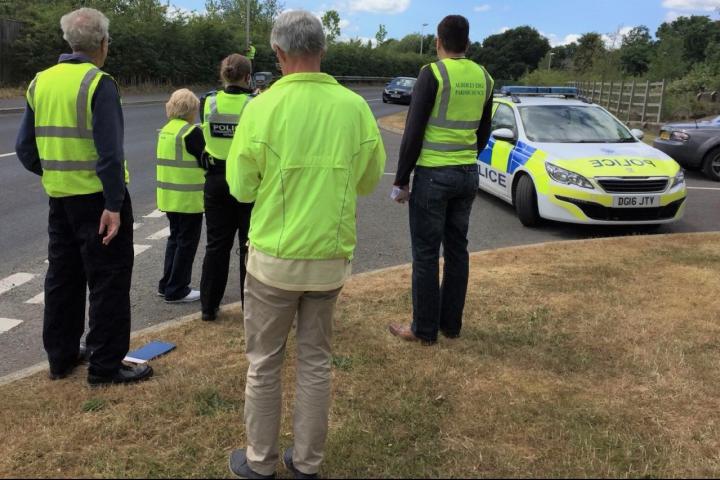 Councillor Craig Browne joined local residents and volunteers on Thursday, 14th February, for their monthly Community Speedwatch session.
This time they stationed themselves on Brook Lane, just before the bridge over the bypass, and had one of their busiest sessions to date, recording 52 vehicles speeding (one every 69 seconds). Most of the speeding vehicles were travelling towards the village centre.
Councillor Craig Browne said "We felt that it was important to carry out a session between 3pm and 4pm so to coincide with the end of the school day, as this section is on the approach to Alderley Edge School for Girls and is used by many parents as a picking-up location. The School Safety Zone (20 mph limit) begins only another hundred yards along Brook Lane, which makes the results even more disappointing.
During the hour they recorded 39 vehicles speeding under 40 mph, 15 vehicles speeding between 40-49 mph and 2 vehicles speeding in excess of 50 mph. The highest recorded speed was 52 mph.
Councillor Craig Browne added "As always, we are grateful for the help of our volunteers, without whom we would not be able to run these sessions. If you are able to give an hour a month to help us run more sessions, please contact me.