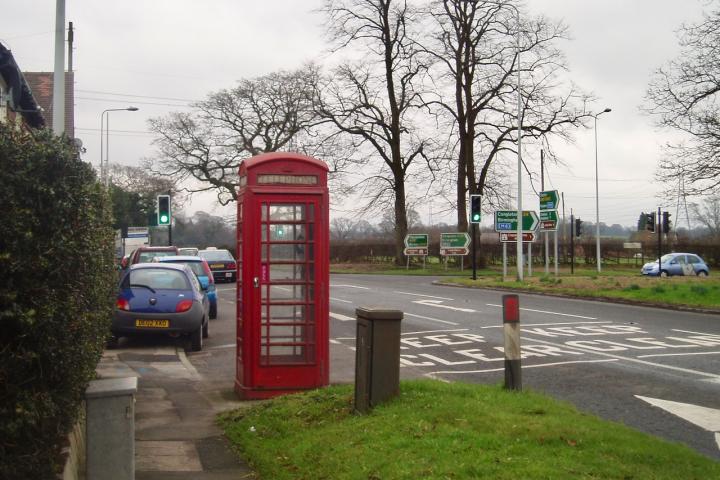 As previously reported, new cameras have been installed at junctions in Cheshire to detect vehicles that go through red lights as well as motorists that break the speed limit at junctions.
To date five new cameras have been installed in Cheshire West and Chester and we can now reveal the locations where the new cameras will be installed in Cheshire East in the coming months.
Cheshire Police have confirmed that new cameras will shortly be installed at the Monks Heath crossroads (A34 Congleton Road junction with Chelford Road).
The other impending new camera sites in Cheshire East are on the A527 at the Park Lane junction with Lawton Street in Congleton; on the A523 Silk Road junction with Mill Lane in Macclesfield and on the B5181 Churchill Way junction with King Edward Street in Macclesfield.
Brian Rogers, CRSG Implementation Manager, said: "Far too many people have died and been seriously injured as a result of collisions on Cheshire roads in recent times.
"Cheshire Road Safety Group was set up in April 2011 to reduce the number of people killed or injured on the county's roads by encouraging greater compliance of speed limits through the operation and maintenance of speed and safety cameras.
"Supported by contributing partners Cheshire Constabulary, Cheshire Fire and Rescue Service and the four local authorities in the county – Cheshire West and Chester Council, Cheshire East Council, Halton Borough Council and Warrington Borough Council – CRSG is investing in new technologies and innovation to make our roads safer.
"Junctions in which vehicles and pedestrians come to a road from different directions are particularly dangerous and it is vital that motorists travel at an appropriate speed, one which enables them to stop safely should the colour of traffic lights change or a pedestrian step into the road.
"We hope that the new generation cameras will deter motorists from speeding and going through red lights at junctions and therefore reduce the number and severity of collisions."
Tags: