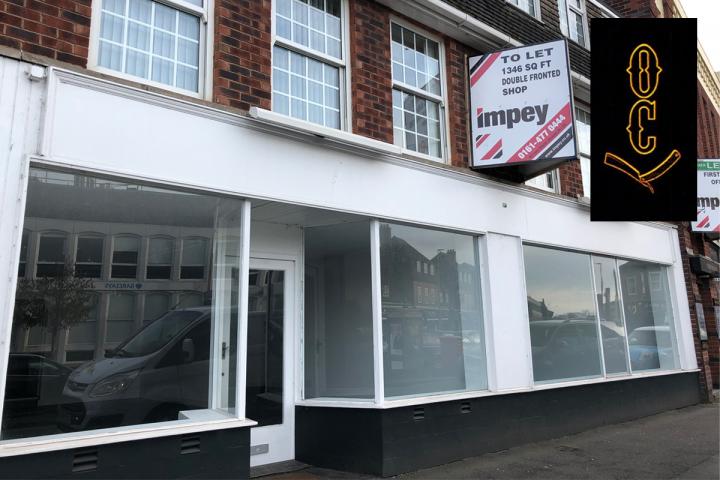 Plans have been submitted to convert an empty town centre retail unit into a drinking establishment, with 'high class' male hairdressing facilities.
Oliver Ritchie, of Salford, has applied for a change of use of 13 to 15 Alderley Road to enable him to open Oliver's Club the former Face Face shop,
The application states "Oliver's Club combines elements from a "traditional, old-fashioned" gentleman's barbers with today's modern day male lifestyle. We aim to create a truly luxurious and sophisticated environment where we can provide a grooming experience with a difference.
"Our unique bar area provides a home for all our clients to relax in style with a beverage, prior to enjoying the range of services offered by our creative team."
Oliver's Club will be made up of three main sections: a grooming area for haircuts, beard trims, wet cut-throat shaves and facials; a bar and a VIP room for A-List and high profile clientele to enjoy any of the services along with complimentary premium beverages, authentic Cuban cigars and shoe shine.
The application continues "Providing a social space for our clients whilst offering a combination of high end services not currently being offered by any direct competitor in the East Cheshire Area. Oliver's Club will provide a sense of belonging with a hint of private members club, adding great value to the local community."
The proposed opening hours are 9am to 3am on Fridays and Saturdays and 9am to midnight on Sundays and Bank Holidays.
The plans can be viewed on Cheshire East Council's planning portal, by searching for plannng reference 19/0511M. The last date for submitting comments is March 7th and a decision is expected by April 27th.
Tags: