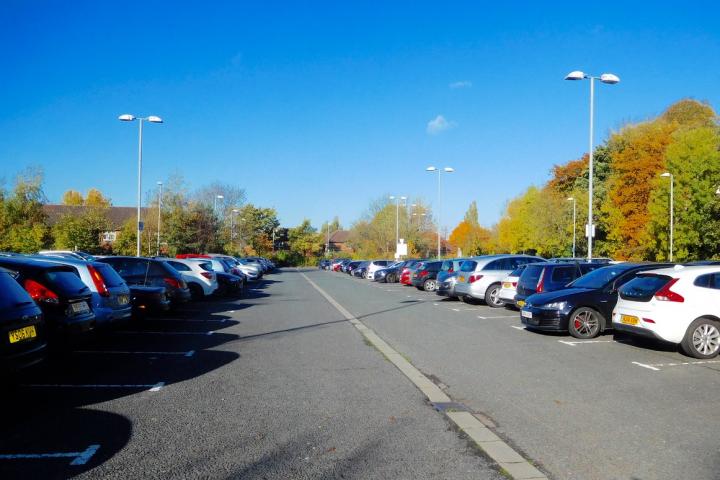 Cheshire East Council has reduced the planned increased for long stays at one of the town centre car parks over concerns that it would negatively impact those who work in the town.
However, as reported last week, motorists wishing to park their vehicles in Broadway Meadow car park for over six hours will still be hit by a 70% increase in fares from next month.
Initially Cheshire East Council has intended to hike the charges by over 100%, but following a three month consultation, they reduced the level of price hike and backtracked on plans to designate Broadway Meadow "as a commuter railway station car park".
Explaining the decision a spokesperson for Cheshire East Council told wilmslow.co.uk: "We received 296 representations during the consultation period, the majority of which, were in relation to the proposed increase in charges at Broadway Meadow car park, in Wilmslow.
"After carefully considering the comments submitted, the decision was taken to not designate this car park as a commuter railway station car park.
"This decision takes into account the views that the car park is not directly linked to the train station and that increasing the charges to a train station car park fee could negatively impact workers in the town.
"There was also a considered risk that the increases in fees, to the proposed levels, would have led to an increased of on-street parking, which would negatively impact local residents.
"We would like to thank everyone who took the time to comment on the initial proposals, as this has led to some changes that reflect the views of local communities and service users."
The new charges at Broadway Meadow, which will be implemented on March 8th, will be: £5.60 for a 6 to 10 hour stay (from £3.30), £11.20 for two days (from £6.60), £16.80 for three days (from £9.90), £22.40 for four days (from £13.20) and £28 for five days (from £16.50).
Meanwhile a quarterly parking permit will go up from £180 to £235 and an annual parking permit will cost £895, up from the current tariff of £655.
At the same time, the hourly tariffs on the other Cheshire East Council-owned car parks - South Street in Alderley Edge and Broadway Meadow, The Carrs, South Street, Hoopers, The Rex, Spring Street, and the Leisure Centre car parks in Wilmslow - will increase by 10p on March 8th.