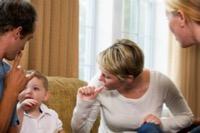 Cheshire East Council is working with the charity Deafness Support Network to provide a new integrated service for people who experience vision and hearing loss.
The service is available for adults, children and young people with sensory impairments, this includes those who are visually impaired, are deaf or have hearing loss, are deafblind – sometimes known as dual sensory loss – and those with a significant combination of hearing and sight loss.
In Cheshire East there are:
● 48,334 adults with a moderate or severe hearing impairment. This is predicted to increase to 63,774 by 2030;
● 7,490 adults aged 65 plus have a moderate or severe visual impairment. The number of people aged 75 plus with registrable eye conditions is 2,522; and
● 1,993 people are on the visual impairment register (although people are not obliged to register).
The support available from the new service will be based on individual need and may include help in increasing life skills, promoting independence, working with conflicts of interest and relationships, as well as coping strategies.
People using the service will be encouraged to learn new skills and support will be provided for those with a sensory loss to allow them to participate in group activities. Help with loss and bereavement will also be provided.
Councillor Liz Wardlaw, Cheshire East Council cabinet member for health, said: "This is excellent news for residents. The new service will enable those experiencing hearing and/or sight loss to learn new life skills, meet with other people/children with the same conditions and form a new network of support."
Deafness Support Network chief executive Bob Birchall said: "Our combined service for residents of all ages, who suffer from both vision and hearing loss, will be easier to access. We're proud of our team, our volunteers and other supporters who offer a first-class service for children, young people and adults with sensory impairments"
For more information, to book an appointment or seek help, call 0333 220 5050, email dsn@dsnonline.co.uk or visit the Live Well section on the Cheshire East Council website.