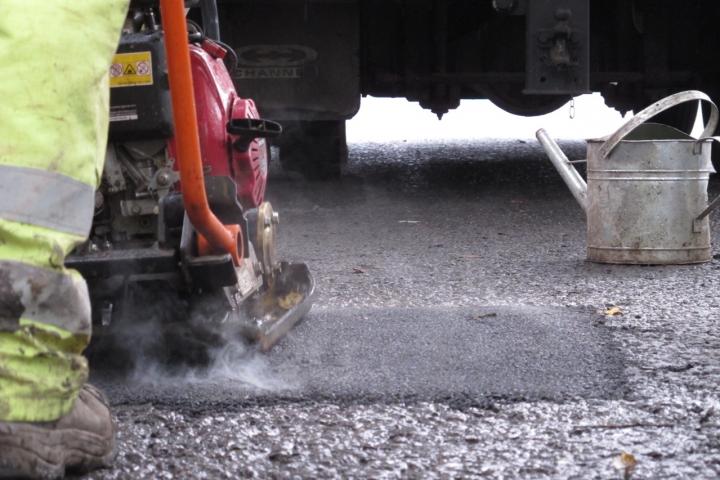 Cheshire East Council is reviewing its policy of not investigating a pothole or taking action unless it is 50mm deep.
The RAC Foundation sent a Freedom of Information (FOI) request to each Local Highways Authority in September 2018 to shed light on their highway maintenance practices and determine the extent to which LHAs have made the shift towards a risk-based approach (RBA) to fixing road defects.
This means, for example, that not only will the size – width and depth – of a pothole be taken into account but also the type of road it is on, the volume of traffic that road carries and the mix of road users.
Based on data received from 190 of the 207 local highway authorities in Britain 75% (142) had already moved to a risk-based approach by Autumn 2018, by when a further 15 (8%) said they were about to move to the new system or were reviewing their existing practices.
Although adopting a risk-based approach is becoming increasingly common, almost all authorities still set minimum investigation levels – based on depth and width measurements – below which they won't assess potholes, nor assign response times based on the dangers they pose.
These investigation levels vary considerably. Whilst 37 local highway authorities (20%) said they would investigate further when a pothole was between 20-30mm deep, 26 others, including Cheshire East Council, said the depth had to be at least 50mm. Twelve took no account of size and said that even the most minor 'blemish' would be investigated and treated if deemed a risk.
Once an LHA is alerted to a road defect, such as a pothole, they will carry out an inspection to decide the potential risk that road defect poses and categorise it accordingly. The category determines the speed of action. The quickest-acting councils in Great Britain aim to fill in the most severe potholes in their roads within minutes.
Cumbria, Flintshire and South Lanarkshire aim to act "immediately" to repair those potholes that pose the greatest risk to the state of the road and the safety of drivers and riders. However, Cheshire East Council sets a target repair time of 90 minutes.
A Cheshire East Council spokesperson said: "The council takes the safety of its road users and residents extremely seriously and our highways service repaired 12,263 defects between April and December 2018 – an average of 1,363 repairs per month.
"The council's policy for addressing highways defects is clearly set out in the council's code of practice for highway safety inspections and can be viewed here.
"Under the new national code of practice councils can apply a revised 'investigatory' assessment, rather than immediate intervention.
"Between 3 July and 27 August 2018, Cheshire East Council carried out a public consultation and is reviewing policy and assessing the minimum depth at which it will investigate a highway defect.
"The current minimum intervention depth of 50mm was agreed when the council – as a new unitary authority – was established in 2009 and is within a nationally recognised set of safety guidelines for all local authorities to follow.
"The borough is geographically large. Its 2,700km of roads are used by increasing volumes of traffic, much of which is heavy commercial."
Tags: