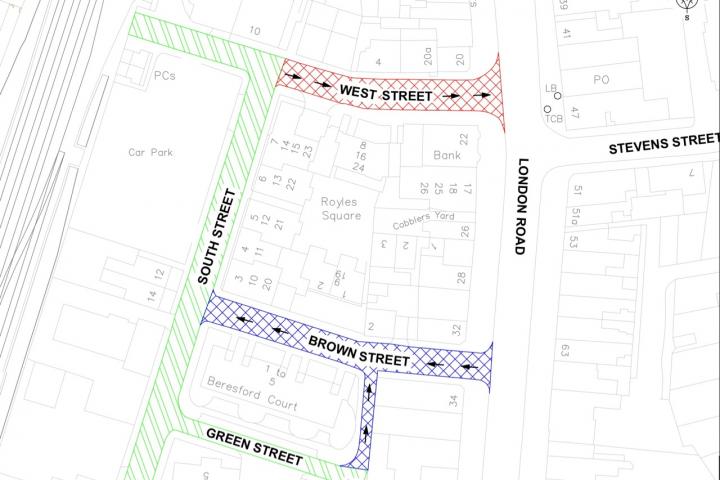 Cheshire East Council has issued a notice that it proposes to make an Order which will introduce a new one way system in the village centre.
The one way system will operate on West Street from its junction with South Street in an easterly direction to its junction with London Road.
A copy of the draft Order; map showing the restricted area; a statement of reasons for making the Order and a copy of the public notice are available online or may be examined during the usual opening hours at Alderley Edge Library.
Anyone wishing to object to the proposed Order, or to any provisions contained in it, or make any other representations, may do so in writing, and if making an objection you must specify the grounds on which it is made, to Mr R Welch, Cheshire East Highways, Municipal Buildings, Earle Street, Crewe, CW1 2BJ or by email to Consultations@cheshireeasthighways.org to be received by 14th February 2019.
Image: Green - existing two way system to remain the same, Red - proposed one way system from South Street to London Road. Blue - existing one way system from London Road to South Street.
Tags: