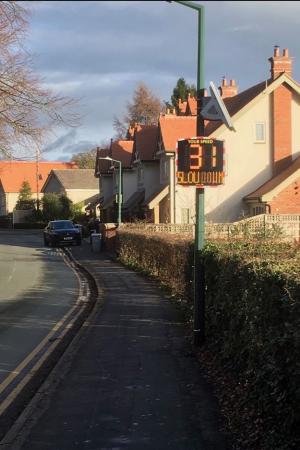 The latest statistics recorded by the recently installed Speed Indicator Device on Heyes Lane showed that fewer vehicles were travelling above the speed limit.
The data covers the period from 18th December to 2nd January and whilst the overall number of vehicles was lower during this period than the previous two weeks, on average 95% of vehicles were travelling within the speed threshold.
The data shows an average speed of 28.08 mph for vehicles travelling away from the village centre and an average speed of 28.87 mph for vehicles travelling towards the village centre.
Councillor Craig Browne said "Whilst the overall figures are encouraging, a handful of drivers are not getting the message, with top speeds of 55 mph (away from the village) and 74 mph (towards the village) recorded over the period."
He added "At Monday evening's Parish Council meeting, we will be presenting our budget for 2019/20 and expect to approve the funds for a further Speed Indicator Device to be purchased."