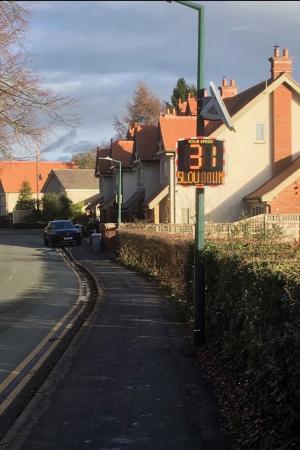 The first batch of data has been downloaded from the new SID (Speed Indicator Device) which is located on Heyes Lane and has been in operation for just over two weeks.
The device collects data from vehicles travelling in both directions and shows that the average speed of vehicles travelling towards the speed display during the two week period was 31mph. Whilst the average speed of vehicles travelling towards the village (with the speed display behind them) was slightly higher at 32mph.
It also shows that almost 77% of vehicles travelling towards the display were doing under 30mph, whilst 69% of vehicles travelling with the display behind them were within the speed limit.
A total of 25,116 vehicles were recorded during the period from November 30th to December 13th.
Councillor Craig Browne said "In the New Year, we hope to replace the SID on Congleton Road (which was taken away some weeks ago due to a technical fault) with a new device of the same design as the one on Heyes Lane."