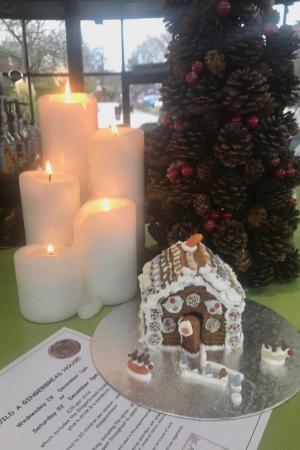 Promotional Feature
Build a gingerbread house is back as one of our favourite activities for the upcoming Christmas Holidays!
We will be holding two sessions: Wednesday 19th December at 1pm (straight after Alderley Edge School for Girls breaks up) and the second on Saturday 22nd December at 3pm.
Children will be able to build, decorate and ice their own gingerbread house with sweeties and hundreds and thousands until their hearts delight!
Mums and dads are welcome to stay and help plus they can enjoy a festive prosecco should they wish! A little snack/ lunch & a drink will be provided for the little ones. The gingerbread house will be beautifully wrapped up to take home to enjoy with the family.
Taking bookings now as places are filling up: please contact Ilana on 07779289301 or email aldeli.delicatessen@gmail.com to secure your place!
Tags: