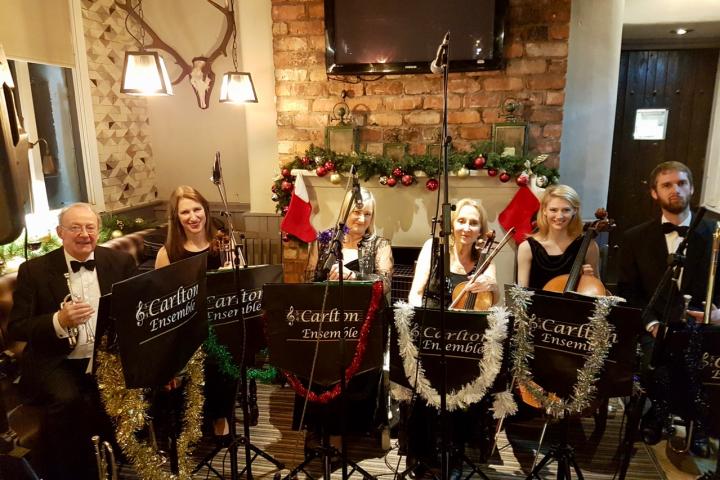 Alderley Edge's annual Charity Carol Nite is returning for the 38th year and will take place on Sunday, 23rd December, featuring live music from family and friends of the Carlton Ensemble.
Since its impromptu beginnings at Number 15 Wine Bar in 1981, the event has become a village tradition and raised over £36,000 for local causes which are nominated by guests on the night.
It all started with a carol singalong led by violist Fay Wertheimer and a couple of pals.
Fay commented "People just joined in-year after year after year-and my own kids played too. When Number 15 closed in 2008, we thought it was curtains for the Charity Carols – but amazingly, locals asked us to keep on going! I was 38 when it started —mmm."
It's 10 years since the demise of Number 15. In that time the event has relocated from The Wizard to The Merlin, The Drum & Monkey to The Botanist, The Yard, and to the De Trafford Arms where it will be hosted again this year.
Tickets for three courses, mulled wine & Carols are £32.50 each and paid in advance. £12 per ticket will be donated to a local cause.
For bookings email Gill or call 01625583881.
Fay added "And if you just fancy singing along, that's fine too. Please just hand over a fiver or more at the bar. The money goes to charity - even the musos play for free!"
Tags: