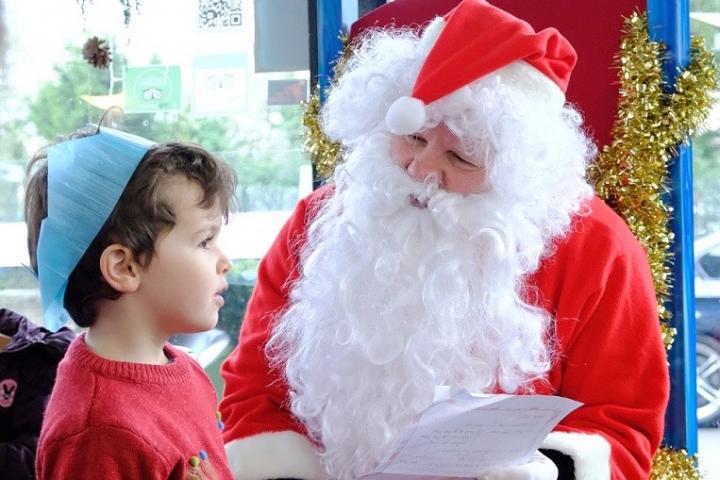 Following the success of last year's event, little ones will once again have the chance to have breakfast with Santa next month.
Children are invited to go along to meet Father Christmas at Aldeli where they can enjoy a festive breakfast, write their letters to Santa and then will able to meet Santa personally and receive a little present.
Little ones will also enjoy Christmas craft making which they will be able to take home with them whilst adults are merrily welcome too where they will enjoy a hot drink followed by a hot breakfast roll.
Last year's events were sold out and proved a huge success so this year Aldeli will be doing three dates on the 8th, 15th and 22nd of December starting at 9.30am.
Ilana Higham said "We had a fantastic time last year whilst holding our first ever Breakfasts with Santa. The excited little ones' faces simply lit up upon seeing Santa and the atmosphere was just magical so we can't wait to do it all again this year."
Tickets are £13 for children and £7 for adults. Please make sure tickets are booked ASAP to avoid disappointment by either emailing Ilana or calling her on 07779289301.
Tags: