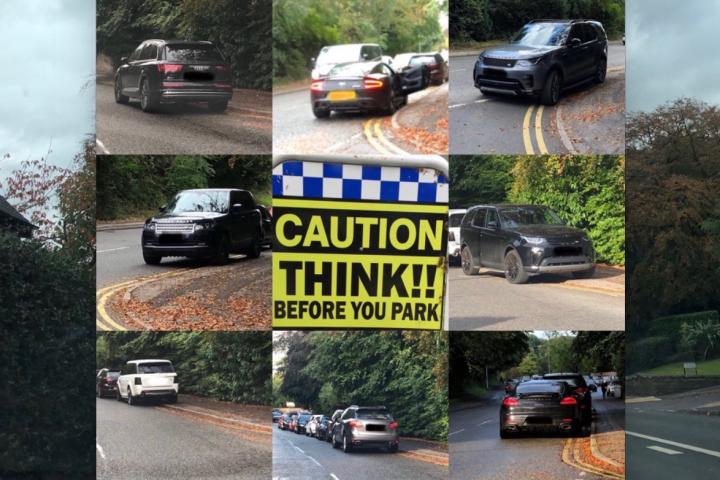 Prior to her recent three week break our local PCSO Anna Jenkinson had been spending quite a bit of time dealing with parking problems in the village.
Now she has returned to work I caught up with Anna regarding the activity she has been carrying out to address selfish and dangerous parking.
The main areas of complaint are Congleton Road, Macclesfield Road, Lynton Lane and Ryleys Lane.
Anna explained " On Congleton Road vehicles are parking opposite the solid and broken white lines. Although there are no double yellow lines, any solid white line in the centre of the road, even if it is accompanied by a broken one means you cannot park on that stretch. Due to this I have put up signs and I am also ticketing vehicles there.
"On Macclesfield Road there are a few houses going up, and as always the size of the property means more builders/contractors so I get a lot of complaints about this. Unfortunately there are no parking restrictions on this road so I cannot enforce anything. It does make that road a pain as near the top two cars cannot pass and it is a main route into the village. However, I can only enforce the solid white line and obstruction of the pavement so I have given tickets out for these offences, however I cannot stop them parking there.
"Parking on Lynton Lane is normally an issue at school times or in the evening at the weekend. Again I have been ticketing for obstruction - what I mean by that is if a car parks on the pavement and I cannot get a wheelchair or double buggy past on the pavement then it is an obstruction.
"Ryleys Lane is also a problem at school drop off time when parents are parking around the junction of Eaton Drive. Again I can ticket and I have spoken to all the schools and it's all 3 schools that are contributing to this."
In the past couple of months PCSO Anna Jenkinson has given out five £30 tickets and says she will be continuing to focus on dangerous and inconsiderate parking and ticketing any cars where the drivers are committing an offence.
Tags: