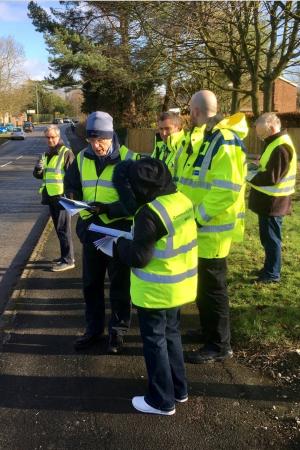 Councillor Craig Browne was joined local residents and volunteers from the Community Speedwatch team on Thursday 4th October, to carry out a session on Ryleys Lane.
Between 2-3pm, they recorded 40 speeding, 31 of which were travelling between 30 and 40 mph and 9 vehicles were travelling at 40 mph or above.
The highest recorded speed was 45 mph and the average speed of all recorded vehicles was 38 mph.
Councillor Craig Browne said "As always, we continue to rely on the support of local volunteers to run these sessions, so if you are able to spare an hour a month to help out, please drop me an email or leave your details in the comments box below."