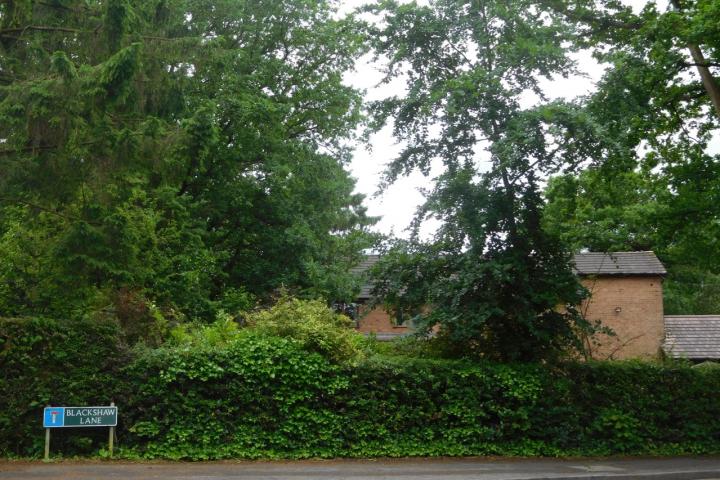 Revised plans for a development on the corner of Blackshaw Lane have been refused.
The applicant was proposing to demolish a two storey detached house and replace it with a pair of semi-detached houses and a detached house which will each by two and a half storeys.
A planning application was submitted in 2017 and re-submitted in 2018 for the development of four houses on the site. Both of these schemes contained two pairs of semi-detached houses but the applications were withdrawn on both occasions following concerns raised over the increased intensity of the development and the pressure it would impose on nearby protected trees.
Whilst the revised proposal reduced the amount of accommodation by replacing one pair of semi-detached houses with a single detached five bedroom house the Northern Planning Committee voted unanimously to refuse the application at their meeting today (Wednesday, 10th October).
It was refused on grounds of residential amenity and impact on the character of the area, including the street scene of Blackshaw Lane.
Councillor Craig Browne, who sits on the Northern Planning Committee as Vice Chair, said "The applicant was repeatedly advised during the pre-application stage to reduce the proposed development to two dwellings, but chose to press ahead with three dwellings against this advice. Given the unanimous nature of the decision, I hope they will now take this advice on board if and when considering a future application."