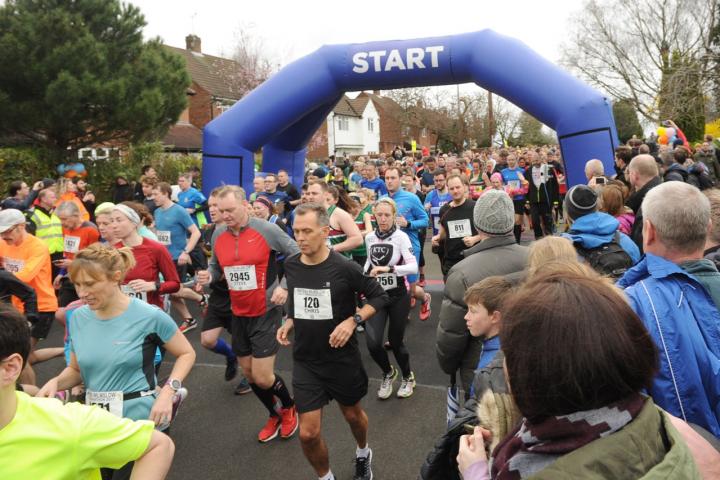 Following the 2018 Waters Wilmslow Half Marathon when the snow came in March and the race was rescheduled to June, organiser are now looking ahead to the 2019 event which will take place on Sunday 24th March.
Entries have only been open for a couple of days, but already hundreds of eager runner have rewarded their place.
Nick Bihop, of Wilmslow Running Club, said "So many people who are either new to running or have come through the parkrun system have cut their teeth over the classic 13.1 distance and The Waters Wilmslow Half Marathon...We are delighted to welcome back our regular runners and equally excited to welcome everyone new to the race."
This ever popular and prestigious race, has regularly been voted one of the top road races in the UK by readers of "Runner's World" magazine. While the majority of the runners are local to the area, the cream of England's elite distance runners have also raced over the leafy lanes of Wilmslow and Mobberley.
Nick added "We'll have keener pricing this year to make the event more accessible to more people. We're working hard to make the occasion even better value for money and yet still be able to make substantial contributions from the proceeds to support local sporting groups."
The Corporate Challenge introduced this year will return along with a new addition - the Gym Challenge, to find out who the fittest gym's really are .... and the personal trainer.
The 2019 Waters Wilmslow Half Marathon will also feature pacers for a variety of time bands, a merchandise store with all proceeds going to this year's charity - The North West Air Ambulance (NWAA) which is celebrating their 20th year - and an online app to help spectators to track their runner.
Register online now at the Wilmslow Half Marathon website. Click here for more information about joining Team NWAA.