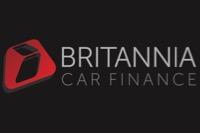 Promotional Feature.
Due to the continued expansion and popularity of our Car Leasing and Finance products we have several exciting opportunities for self motivated and confident individuals to join our award winning company Britannia Car Finance Ltd, based in Wilmslow.
Opportunity 1 – Leasing Consultant
Opportunity 2 – Senior Leasing Consultant
Opportunity 3 – Telesales Executive
Candidates must be ambitious, enjoy teamwork, negotiating and communicating. You will be required to build customer relationships and deliver a first class service.
A knowledge of leasing and finance products and an interest in new cars and Petrol Hybrid Electric Vehicles is favourable.
Our bright and lively office is a great place to work for individuals with the above skills.
We offer an industry leading salary plus commission structure. Our working hours are Monday to Friday 9:00 am – 5:30 pm.
Apply by emailing your details or CV to – careers@britanniacarfinance.co.uk.
Tags: