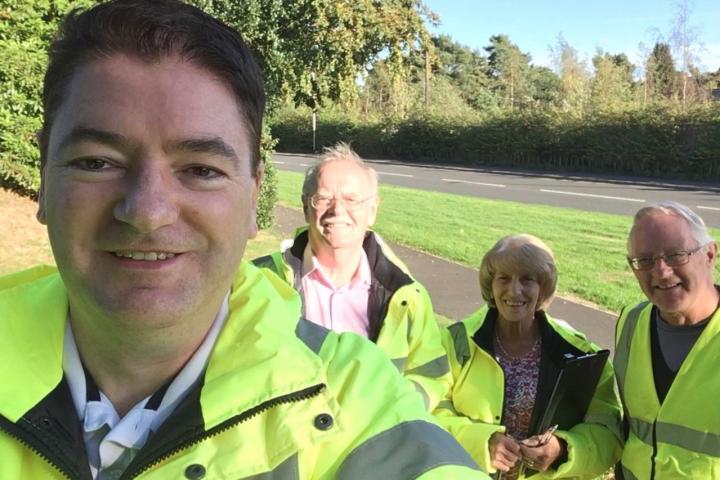 Local Community Speedwatch volunteers supported officers from Cheshire Police this week in an effort to improve road safety.
Operation Clearway targeted drivers who were drink and drug driving, failing to wear a seatbelt, using a mobile phone while driving, as well as using excessive speed and parking inappropriately or dangerously in the village.
During the operation, Speedwatch volunteers joined officers for two one-hour speed enforcement sessions on Wilmslow Road and on Brook Lane.
In total they recorded 97 vehicles exceeding the speed limit.
On Wilmslow Road 57 vehicles were speeding, with an average speed of 38mph and a top speed of 40mph. Whilst on Brook Lane 40 vehicles were speeding, with an average speed of 39mph and a top speed of 46mph.
Councillor Craig Browne said "I am campaigning for a pedestrian crossing on Wilmslow Road, to assist children from the Ryleys School in accessing their sports field more safely. The details collected during our speedwatch sessions help to provide evidence of the need for this as an important road safety scheme."
The speeding drivers will each receive an advisory warning from Cheshire Police.
Additionally, our PCSO Anna Jenkinson, also recorded eight speeding vehicles on Congleton Road, with the drivers receiving fixed penalties, and two tickets were given out on Congleton Road for parking opposite the single solid line.