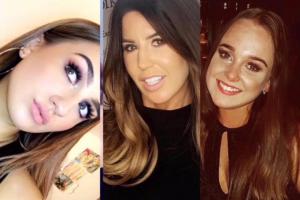 A hair and beauty salon which opened in the village nearly five years ago has closed its doors, but the business is still up and running in the village.
Envy, a new venture for Jenny Harrison and Jacqui Cheshire, opened at 48b London Road in November 2013. Jenny has specialised in hair extensions since 1997, alongside running various hair extension training academies, and her business partner Jacqui specialises in nail and beauty treatments.
Whilst the website states Envy has relocated to Walkden Manchester, Jacqui is still in the village working 5 days a week with her team.
Jacqui explained "The lease was up on the salon, hence why it's shut and due to Jenny not being around working in the salon I decided not to take on this salon alone.
"For the time being me and my team are working at medical Renew, the black door between Daniels shoe shop and the village cafe."
Photo: From left - Claudia, Jacqui and Ashleigh.