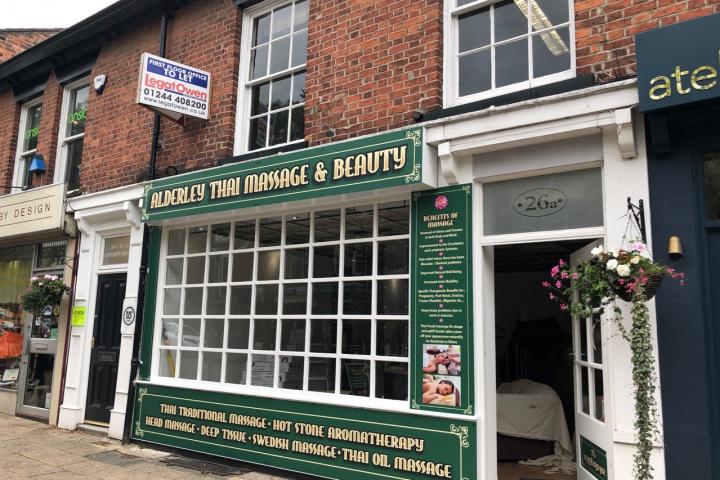 A new beauty and massage centre is preparing to open on London Road in the premises previously occupied by Cheshire Beauty.
Wilmslow resident Tony Crawford, who has been a member of Alderley Edge Cricket Club for the past 30 years, is opening Alderley Thai Massage and Beauty next week offering traditional massage as well as hot stones aromatherapy, deep tissue massages and Thai facial massages.
Tony has worked in the industry for five years, having previously owned shops in Whitefield and Bury, which he has now sold.
Speaking about opening in Alderley Edge, he told alderleyedge.com "I have been playing tennis at Alderley Edge Cricket Club since 1998 and I live in Wilmslow so I am coming home, a bit like a salmon going up river."
He added "It is going to be a proper remedial centre for sports injury, using manipulation. I also have a great Thai lady who does facial plumping to get the wrinkles out naturally, instead of using Botox or any chemicals. She has been doing it in Thailand for 10 years. We have something that nobody has and I thought it would go down well."
Tony continued "I am really excited, the shop is fantastic and it is going to do great guns."