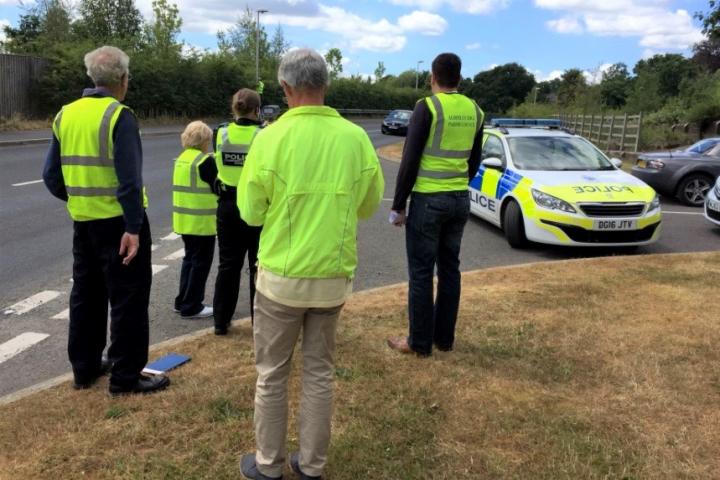 Councillor Craig Browne joined volunteers from our Community Speedwatch team on Thursday, 30th August when they spent an hour monitoring traffic on Brook Lane.
Councillor Craig Browne said "Two new records were set, but not the kind we wanted to see: the highest speed ever recorded at one of our sessions; and the highest number of speeding vehicles recorded in a single session."
The total number of vehicles recorded exceeding the speed threshold was 55 (that's one every 65 seconds).
39 vehicles exceeding speed threshold but travelling under 40mph, 15 vehicles were travelling between 40mph and 50mph and one vehicle was exceeding 50mph travelling at the highest recorded speed of 58mph - in a 30mph zone.
The average speed of all recorded vehicles was 40mph.
Councillor Craig Browne added "We desperately need more volunteers from the local community to help us run more sessions and to raise awareness of speed as an issue and a danger to other road users. If you are able to give up an hour a month of your time to help, please send me an email."