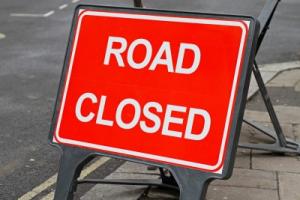 Motorists are being warned that a section of Hough Lane will also be closed next week to enable Electricity North West to carry out works for a new supply.
The A5102, which is often used by drivers wishing to avoid the village centre, will be closed from Hough Lane Roundabout to outside number 22.
It is anticipated the works will take place from Monday 13th to Friday 17th August at the same time that Wilmslow Road is closed, from the junction with Heyes Lane to Ryleys Lane.
The works to improve the safety of the road on the south west side of the bridge, which will continue until Sunday 19th August, include the installation of a Titan kerb system, which is designed to prevent cars coming off the carriageway in vulnerable areas, along with metal barrier railings. The road will also be resurfaced during the closure.
A spokesperson for Cheshire East Council said "Following the Selby rail crash in 2001, the Department for Transport released guidelines on how to assess and treat vulnerable areas close to railway lines. Further to this guidance, Cheshire East Council, with assistance from Network Rail, have now assessed all of its sites as part of the ongoing review of similar locations and allocated each a ranking score.
"Based on these scores, a national programme of work has been underway and the above location has been identified as one of the locations with a high ranking in need of safety improvements."
Tags: