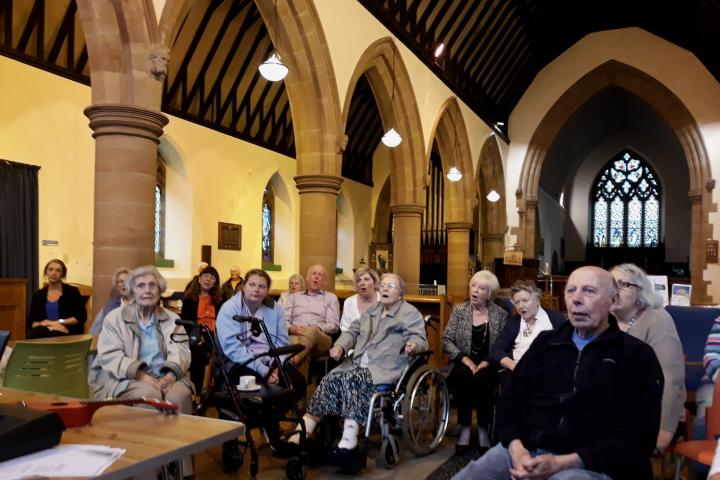 Weekly singing sessions, aimed at helping those in Alderley Edge with memory loss and mental health issues associated with dementia, will be held in the West End of St Philip and St James Church.
A pilot session was successfully held in May, and an application for start-up funding was unanimously approved by the Alderley Edge Institute Trust, enabling the newly formed drop in sessions to begin on Wednesday 25th July.
Mel Levy, a professional music leader who already works at Brook View Care Home, is going to tailor the sessions to meet the needs local people and use singing as a way of relaxing, meeting up with others, and their carers.
The sessions will take place from 2pm to 3.30pm and start with a cup of tea and chat, followed by an hour of singing – songs from the shows, memorable 50's and 60's music. The cost per session is £3.
For further information on any of the community events taking place in the church, including Voices Together, contact the vicar by email or telephone on 07794 122602.