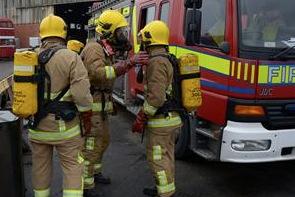 Firefighters were called to a report of smoke coming from an extractor fan and an alarm sounding at the Piccolino restaurant on Wilmslow Road on Monday, 2nd July.
Two crews, one from Wilmslow and one from Macclesfield, arrived at around 1.40pm to discover a fire involving roof felt and that no smoke was entering the premises.
Firefighters used a hose reel jet to extinguish the fire and were in attendance for around half an hour.
Tags: