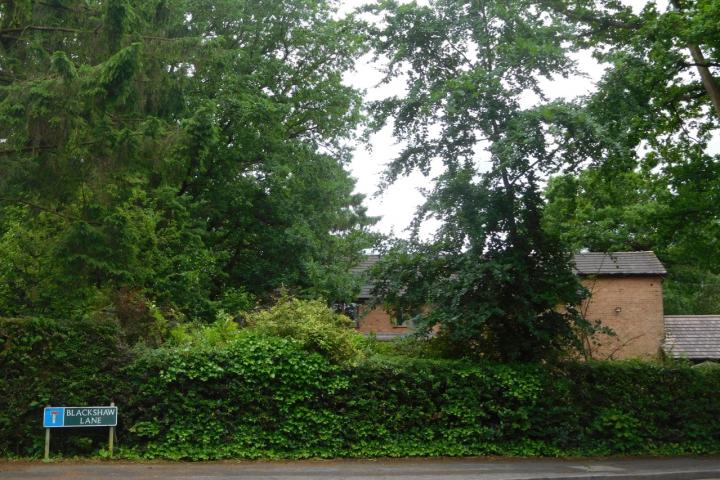 Revised plans have been submitted for a development on the corner of Blackshaw Lane.
This application is seeking permission to demolish a two storey detached house and replace it with three dwellings.
The proposal is to replace the existing house with a pair of semi-detached houses and a detached house which will each by two and a half storeys.
A planning application was submitted in 2017 and re- submitted in 2018 for the development of four houses on the site. Both of these schemes contained two pairs of semi-detached houses but the applications were withdrawn on both occasions following concerns raised over the increased intensity of the development and the pressure it would impose on nearby protected trees.
This revised proposal reduces the amount of accommodation by replacing one pair of semi-detached houses with a single detached five bedroom house. The dwellings have also been re-positioned on the site to alleviate perceived pressure on protected trees.
Additionally the pair of semi-detached houses, which will both have four bedrooms, have been reduced in size and have been staggered to break down the perceived mass of the development from Blackshaw Lane.
Each plot has three parking spaces.
The plans can be viewed on the Cheshire East Council website by searching for planning reference 18/3145M. The last date for submitting comments is July 26th and a decision is expected by August 22nd.