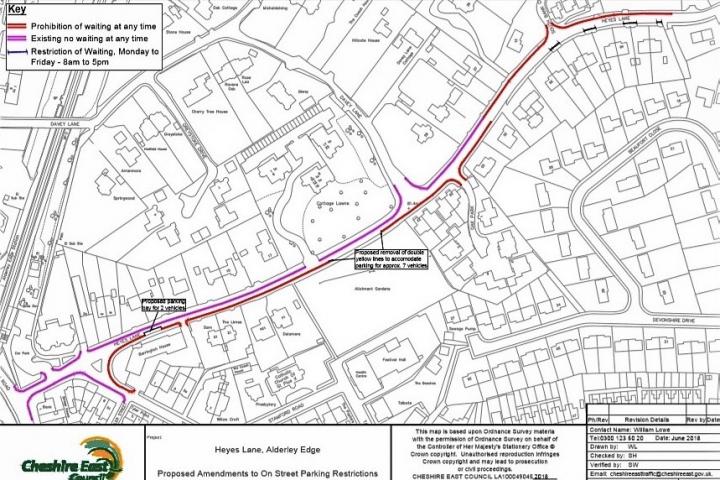 Alderley Edge residents are being consulted on proposals to reduce the speeds of vehicles travelling on one of the main roads in the village.
Councillor Craig Browne has been in discussion for some time with Cheshire East Highways regarding a new Traffic Regulation Order (TRO) for Heyes Lane.
Cllr Browne explained "This TRO, which would be funded jointly between Alderley Edge Parish Council and Cheshire East Highways, would seek to improve traffic calming and reduce vehicle speed on Heyes Lane, through the creation of additional on-street parking bays.
"I have prepared a short online survey, in order to gain feedback on the proposals. Although the survey is open to all residents, I am particularly keen to hear the views of residents from the directly impacted areas of Heyes Lane."
The proposal is to remove the double yellow lines on two sections of the road to enable around ten parking spaces to be created.
As part of the scheme double yellow lines would be added to the northern part of Heyes Lane, from the junction with Davey Lane to No 51 Heyes Lane. The proposed scheme also includes the introduction of H bars across the driveways off 38 to 50 Heyes Lane.
Councillor Browne would welcome resident's views on whether you approve of this approach to creating additional parking spaces in the village and traffic calming.
Click here to complete the short survey.
Tags: