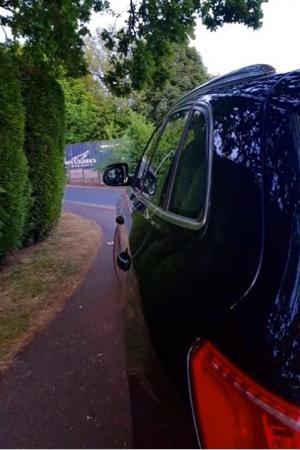 Our local PCSO has been patrolling the village, particularly around the schools, to try and crackdown on the number of motorists who cause an obstruction when parking.
Tickets will be issued to drivers causing an obstruction, fining them £30.
PCSO Anna Jenkinson said "This is mainly on pavements around Alderley Edge and Prestbury so if the car is parked on a pavement where a wheelchair or double buggy could not get past then this is classed as an obstruction.
"At present I have only issued two tickets in Alderley Edge, however I have only just taken over the area and I have advised a few people near vehicles to move them before they get a ticket."
She added "Around all schools there are parking issues, however if they are blocking a pavement or a junction this is potentially putting children's lives at risk by pushing children into the road, so this is why I will be targeting schools regarding parking.
"However, parking restrictions are there for safety reasons so all of Alderley Edge will be targeted if anyone is seen breaking these rules."
If you see cars parked illegally and causing an obstruction you can report them to the police by calling 101.
PCSO Jenkinson said "This will be dealt with by me or someone who is on duty if I am not in, and will be flagged to myself."