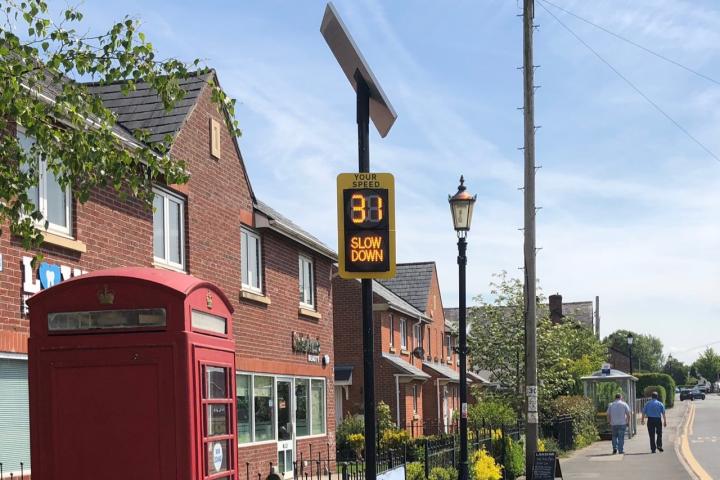 Alderley Edge Parish Council continues to support local volunteers in running regular Community Speedwatch sessions around the village and at their meeting on Monday, 14th May, they approved the purchase of a new interactive speed indicator sign.
The Parish Council had initially put funds in the budget to purchase two speed signs this year, but to ease the pressure on cash flow they have decided to buy one now and another later in the year.
The intention is to locate one of the signs on Brook Lane and the other on Heyes Lane.
Councillor Craig Browne said "The decision has been taken based on evidence from our Community Speedwatch sessions in these locations and in response to concerns expressed by the residents of these areas.
"The new speed signs will not display a driver's speed, but rather a "30" to remind them of the speed limit in the area. They also have a simulated camera flash, to replicate a radar speed trap as a further warning to motorists, as well as data-capture technology which is accessible via Bluetooth."
The cost is £1,087 for the sign and £360 for the data-capture, plus VAT.