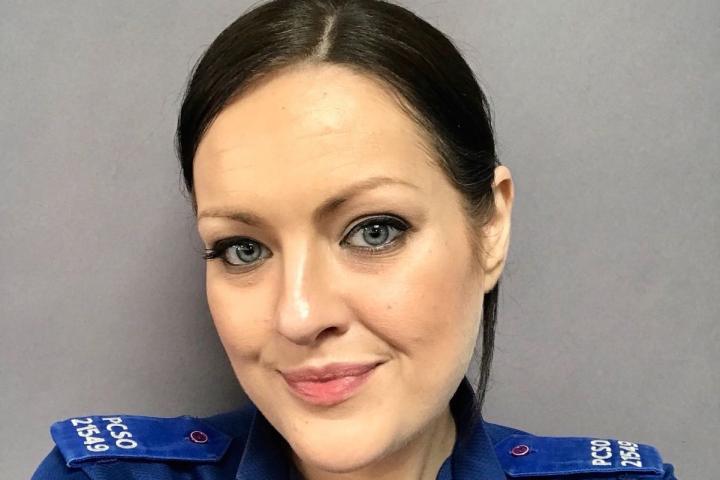 Alderley Edge has a new PCSO with Anna Jenkinson having taken over responsibility for the village this month.
Anna joined Cheshire Police five years ago, after working in a back office administration role for the first 12 months she moved to become a PCSO.
For the last four years she have covered the Broken Cross and Upton Priory beat area and 15 months ago she took over the Western and Ivy area as well.
Before joining as a PCSO Anna spent 12 months as a Special Constable for Staffordshire Police to get a feel for the role.
From April 1st 2018 the wards of Alderley Edge and Prestbury were combined and Anna moved to cover these areas.
She told alderleyedge.com "Due to changes we were able to pick our ward areas and I asked for Alderley Edge and Prestbury as I felt this would be an amazing area to police with different challenges than my previous ward areas. After my first week I realise I have made the right choice and I am very much looking forward to getting to know the community and finding out what their issues are and how I can resolve these."
She added "My aims are to build on the already tight knit community values and target harden the area so together we can make these an even more desirable place to live and be a part of."
Before joining the police Anna worked in sales and decided she wanted a more rewarding people focused role so she completed a degree in Psychology with Childhood and Youth at MMU Crewe.
Anna said "In my final year I changed roles to work for the police and start a career where I felt I was giving something back and making a difference and haven't looked back."
PCSO Jenkinson will be holding a drop in session at Costa Coffee on Friday, 13th April, from 3pm till 4pm where members of the public are invited to meet her and discuss any local issues.
Anna will also be working from the Festival Hall on occasions where people will be able to drop in to see her.
Tags: