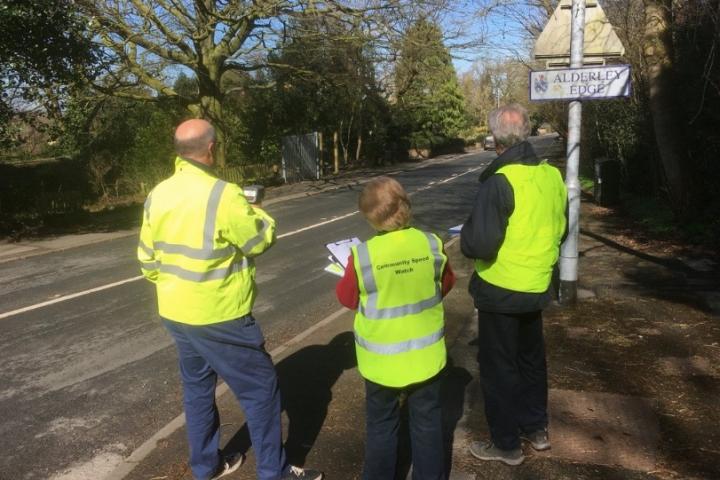 Local volunteers from the Community Speedwatch team were joined by Councillor Craig Browne on Thursday, 5th April.
On this occasion they were located at the junction of Congleton Road and Whitebarn Road from 11am to 12noon.
Councillor Craig Browne said "This was a particularly busy session and in total we recorded 37 vehicles exceeding the speed threshold, the speed limit in this location is 30mph, which equates to one speeding vehicle every 97 seconds!"
The average speed of all recorded vehicles was 39.57 mph.
Two vehicles were travelling at 50mph or higher, thirteen were traveling between 40mph and 49mph and twenty-two were were travelling below 39mph.
Cllr Browne added "Our next session will be held on Thursday 19th April at 11am, when our new PCSO (Anna Jenkinson) will be joining us. If any members of the local community are available or would like to join the team and help out on another occasion, please do let me know."
At their meeting on Monday, 9th April, the Parish Council will be considering a resolution to purchase a second speed radar gun, which will enable them to cover more sessions in future.