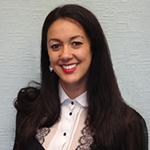 The Police and Crime Commissioner for Cheshire has announced that he will not be renewing the role of his deputy at the end of her 12 month contract.
Following a restructure of his support team, David Keane has decided that Sareda Dirir will leave the office at the end of the month.
David Keane said "Sareda is an experienced and dedicated public servant and she has been an asset to the team over the last year, helping to support our shared goals.
"She has assisted real and positive changes for this office, including helping secure 'white ribbon' and 'living wage' employer status.
"Critically, she has also helped drive forward the equality and diversity agenda, and has worked to put Cheshire at the centre of British Policing through hosting the 2017 National Black Police Association Conference.
"I would like to thank Sareda for her dedication in serving the people of Cheshire over the last year, and wish her every success for the future."
Deputy police and crime commissioner, Sareda Dirir, said: "I am extremely proud of what we've achieved as an office over the last 12 months.
"Together as a team - working with our partners and Cheshire Constabulary - we have developed a number of innovative and collaborative initiatives that are helping make our communities across Cheshire safer."
Mr Keane was heavily criticised following her appointment on a salary of £50,000 in March 2017. The issue of independence was raised by the Cheshire Police and Crime Panel during an interview as her parents and the Commissioner are fellow Labour councillors for the same ward on Warrington Borough Council and she has known him for about 20 years, which the Commissioner apparently did not tell the panel.
Additionally, the Cheshire Police and Crime Panel, were not provided with her CV for the interview during which her behaviour was described as 'aggressive' and 'defensive'.
The Commissioner set out his vision for his third year in office on Monday, 12th March, saying he will put neighbourhood policing at the forefront of his priorities and will ask the public how PCSOs should spend their working week to ensure they are providing the correct support to protect local communities.
This is part of the commissioner's budget setting for 2018/19, where he committed to redeploying PCSOs so there is one placed in every community across Cheshire.
David said: "PCSOs are an important part of local policing teams across Cheshire and should have more visibility in our communities.
"They should be the 'eyes and ears' of local communities, gathering intelligence to deal with complex police issues, whilst providing support to vulnerable residents, and focusing on making our roads safer."
The restructuring of his team will include the recruitment of a new chief finance officer when the current post-holder retires at the end of March and will reduce the overall cost of the office.
David Keane said "Reducing the cost of my office to just 0.4% of the whole Cheshire policing budget will allow me re-invest savings into neighbourhood policing and ensure the right resources are in place to protect the people of Cheshire."
He added "We are a small and efficient team, and we've set out to achieve some incredibly bold ambitions for my third year in office.
"Together, we will drive forward the main priorities of my police and crime plan and that means continuing to build closer relationships with our partners and the wider communities of Cheshire, and ensuring we're holding the constabulary to account on the key issues that matter."